Window Stickers Adelaide
round stickers Window Stickers Adelaide
round stickers Window Stickers Adelaide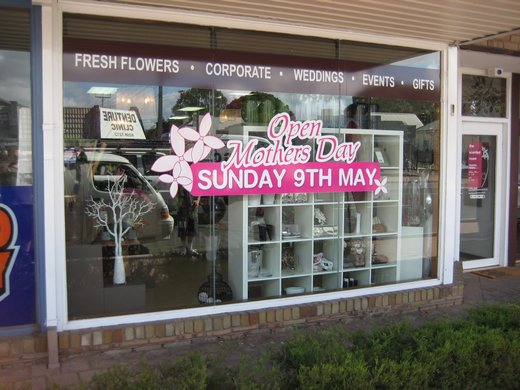 Stickers We print bright, high quality vinyl stickers at almost any size. Max width is 1300 mm by any length. We specialise in large format digital prints and can offer a range of options such as premium long term stock, laminating, removable prints and more. Need a glass safety strip? We can print your company logo as a safety strip for a corporate look. Ask us or a quote and contact us to find out about discounts on multiple item orders.
Glenelg Football Club Just N2 Tennis Hallett Cove Netball Club Cove Cobras Football Club
Pull Up Banners Business Cards Full Colour Flyers Single or Spot Colour Flyers Digital Prints Envelopes Customised Quote/Invoice books Laminating Wedding Stationery Funeral Stationery Thank you Cards/Gift Cards General Photocopies Graphic Design Basic Typesetting Magnets With Compliment Slips Newsletters Plastic Spiral Binding Banners Invitations Posters Letterheads/Comp Slips Window Stickers
Are you having a sale, renovating, opening a new shop or just need to catch the attention of passers-by and draw in new customers? Window signs and window stickers are perfect for advertising your business. Removable stickers are great for temporary sales and logo stickers or trading hours on a window can make your business look great!
[email protected] – Fri | 8am – 6pm *** Sat – Sun | 10am – 3pm
Sale SignsHaving a sale? Windows stickers are a great way to let people know. We print sale stickers at any size and with any colour or wording. We can print on removable vinyl so you can easily peel it off when the sale is over, without ruining any graphics you may have underneath, or leaving any sticky residue.
One Way VisionWhat's one way vision?? It's a sticker with lots of little holes in it (like they use on bus windows), so you can see through from the inside, but the picture can be seen from the outside of your shop or car! Have a look at the 'Scrooge' advertising poster in the gallery below – it still lets light into the office, and you can see out, but passers-by get to see a great image!
Trading HoursTrading hours are essential for any shop or office. Premium white vinyl trading hours with your opening times, a logo and a phone number or website for after-hours contact is a good idea for any business. A basic set of custom trading hours is very affordable and easy to order, contact us now!
Products Request For Quote Process Artwork FAQ Blog Testimonials Contact Menu back  
VinylNeed trading hours, a bright logo, a solid coloured strip to tie the shop together? Computer cut vinyl is bright coloured, hard wearing and can be to any shape, or with any text. Vinyl stickers can be put on yourself, or for larger stickers or big strips, we'll come and apply them for you. Vinyl is available in a big range of bright colours, silvers, chrome, fluro, gold and all kinds of finishes. See our gallery below for ideas.
Offering professional interior & exterior signage solutions to meet your needs.
For your car or office window – our range of window sticker options includes cut-out lettering, one-way vision and the standard weather-proof decals.