Posts Tagged 'illustrator'
filed under whoismaryrosh
As we briefly mentioned in the last point, the aim of a sticker isn't to tell the audience your life story or inform them about every single product you offer (you can let a leaflet/brochure take care of that) but instead, to attract attention for your brand and increase brand awareness. It might seem like...
filed under whoismaryrosh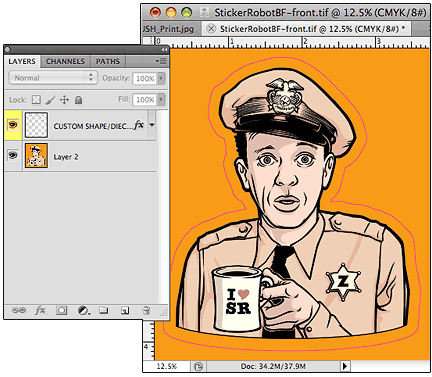 With your layer selected, set the fill to none and select a color from your swatches panel for the outline. Double click on your swatch to create a spot color. This step is the most important part in creating your die line. If you don't select overprint stroke, the sticker will be printed with a...