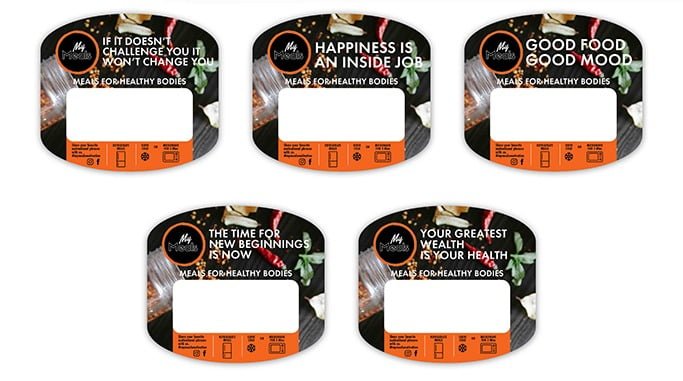 Stickers Printing Brisbane
Stickers Printing Brisbane
Stickers Printing Brisbane
. . . . . . . . . . . . . . . . . . .
Contact [email protected] or phone on 0414 421 359
[email protected] – Fri | 8am – 6pm *** Sat – Sun | 10am – 3pm
Looking for urgent stickers? We offer same day sticker printing on most of our sticker products. All of our stickers, decal and label prices will have online calculators linked to them. You can reduce the price by selecting a longer time frame. We are printing stickers in Brisbane daily. If there is something that you can not find relating to sticker printing please contact us on 07 3866 9600
Plus, any other place that you can think of that has a Post Office to dispatch the stickers, we also welcome International Orders.
Brisbane Stickers is a proudly Australian family business offering budget prices and fast service.
View Pricing Product Feature FAQ'S Free Templates We Also Print
Vinyl stickers are waterproof and fade resistant. Vinyl stickers can be cut to any size and any shape up to 1500 mm wide. Can be ordered in any amount
we have a range of labels including Paper, Wine and Buffalo Board. Labels come either an A4 or A3 size sheet. We have both pre cut sizes and can also custom cut your labels however minimum and maximum sizes apply. We do not offer label printing on rolls
YES! We have samples of previous sticker orders that you can test. Contact us to tell us the type of sticker sample you are interested in.
Can I get a sample? Yes we have samples from previous orders or we can print a small sample of your artwork. Are the stickers waterproof? Yes. We print using Eco Solvent UV inks and a quality Polymeric outdoor vinyl.
Manufactures say they should last up to 5 years outdoors. Can I Collect? Yes we have free customer parking. Collect is the first option for shipping once you are in the shopping cart. Can I upload multiple files to print at the same time? Yes, so long as the stickers are the same size and you want the same quantity off each one.
EG you can order 100 copies of 5 stickers and place 500 in the quantity box. Do I need to add laminate to my stickers? No but the ink can be scratched and laminate will protect your stickers from being scratched.
Do you offer Cut out Stickers? We call then Vinyl Cut Lettering, but we can do shapes as well. Some files are not suitable for this process, so please email your file to us and we will send you back a quote.
What is multiple stickers to a sheet? We cut each sticker and supply them all on a 1.5m wide roll. This is the least expensive option. But if you want to hand each sticker then you need to select Cut Individually.
How many stickers can I get printed in 24 Hours? Best just to give us a call to check but up to 500. Can you cut stickers into shapes? Yes we can. we just need you to supply the cut line. If your not sure how to do this please send us your file and we can price that for you.
Laminate can be added to vinyl stickers to make them scratch resistant as well, however this is not affect the longevity of the sticker.
ePrint offer white vinyl, high tack white vinyl, Bubble free white vinyl, Clear vinyl, Reverse on clear vinyl, White ink on clear vinyl and Colour with white ink backing on clear vinyl and Vlnyl cut lettering
MULTIPLE STICKERS TO A SHEET: Only the vinyl is cut – we remove the unwanted vinyl to leave only the printed and/or cut vinyl that you need. These stickers will be provided altogether on one sheet. This is the cheapest option EACH STICKER CUT OUT INDIVIDUALLY This option includes a kiss cut, but also adds a cut that goes right through the backing paper. This allows you to have your stickers supplied individually. It's perfect for bumper stickers or any stickers that you plan to distribute individually.
We are a proud Australian Family Business offering budget prices and fast service. We provide excellent quality Stickers and specifically produce high-quality Vinyl Stickers (indoor/outdoor), our clients include Universities, Schools, Art Galleries, Mining Companies, Small Business Owners plus many other satisfied clients. Email through your sample by Pdf or Jpeg, we will send you back a quote and proof of confirmation – prior to printing your order. Sales and sticker distribution is available Australia wide and International inquiries are welcome.
Q: How do I know these stickers are what I'm looking for? A: Just ask us for a FREE sample! Q: Do you charge an artwork? A:Yes, if you need us to design or create your stickers from scratch, design charges will apply. (contact us for a quote). Q: Are the stickers weather proof? A: YES! We print using Eco-Solvent inks and quality polymeric outdoor vinyl. This means our sticker printing will last outside for up to 5 years! Q: How do I know if my file is OK? A: We can work with almost any file for our custom sticker and label printing, but the results will be better if you can supply a vector-based (EPS, PDF, Illustrator or Corel Draw) file. If you're unsure, just upload what you have and we can help from there. Q: Do I need to laminate my stickers? A: NO. However, if they are at risk of being scratched or rubbed then the protective laminate is highly recommended. Q: Can you make clear stickers? A: YES! The price is the same as for normal white vinyl stickers. Use the calculator to generate a price for either type. Make sure you tell us that you want clear stickers in the ADDITIONAL INSTRUCTIONS box. If you require high quality custom labels, printing with the best in Brisbane is the obvious choice. Book your job with us today! Please contact us on 07 3866 9600
Our modern sticker manufacturing machinery can produce a variety of different stickers including:
  Servicing the Following Areas: Acacia Ridge, Albion Annerley, Archerfield, Ascot, Ashgrove, Aspley, Auchenflower, Banyo, Bardon, Brisbane Airport, Brookfield, Bulimba, Caboolture, Cannon Hill, Chermside, City, Clayfield, Coorparoo, Darra, Deception Bay, East Brisbane, Enoggera, Fairfield, Ferny Grove, Fortitude Valley, Greenslopes, Highgate Hill, Inala, Indooroopilly, Kedron, Kelvin Grove, Lutwyche, Manly, Moorooka, Mount Gravatt ,Narangba, New Farm, Newmarket, Nudgee, Oxley, Paddington, Petrie, Red Hill, Redcliffe, Rocklea, Salisbury, Sandgate, Shorncliffe, Sinnamon Park, South Brisbane, Spring Hill, St Lucia, Sunnybank, Toowong, Mount Gravatt, Virginia, West End, Windsor, Woolloongabba, Wynnum
A-Frames Booklet Printing Brochure Printing Business Cards Canvas Printing Document Printing Flyer Printing Graphic Design Invitation Printing Invoice Books Laminating Letterheads Metal Prints Brisbane Note Pad Printing Novelty Cheques Perfect Bound Books Plan Printing Poster Printing Presentation Folders Pull up Banners Ring Binder Printing Self Published Book Printing Sign Boards Sticker Printing Swing Tags Vinyl Banners With Compliment Slips YearBook Printing Brisbane
Our Mission: To provide you with Quality Products and Quality Service.
"The stickers arrived today – thank you very much they are excellent. I am so impressed by the quick turnaround and very competitive price that I have emailed our network to let them know about you – hopefully more business will come your way J. Also, I will direct deposit what we owe you into your account today."
White Vinyl is the most popular and suitable on most surfaces. Use High Tack on uneven surfaces and use Bubble Free when applying to large areas like car stickers. All prices for these product can be found in our online shop
Clear vinyl is popular on doors and Windows and can also be printed in reverse. We can also print white onto clear or print white ink to the back of a colour so that the background does not effect the colour. All prices for these product can be found in our online shop
Products Request For Quote Process Artwork FAQ Blog Testimonials Contact Menu back  
ePrint offers quick, easy and affordable printing of custom printed stickers in Brisbane. As well as our custom-made products, we also offer pre-set shape options including rectangular or oval, and circular or square.
Vinyl cut lettering is popular on cars and for signage on doors and windows. Your image is cut and all of the background is removed. We then add a front tape that holds your image in place. Not all artwork is suitable so we ask that you email your artwork to us for a quote.
Bumper Stickers Business Card Stickers Logo Stickers Product Stickers Label Stickers Safety Stickers Mining Stickers Model Stickers Photo Stickers Custom Printed Stickers Simple Decals Vinyl Stickers Contour Cut Stickers Durable External Stickers DIY Stickers Small Run Stickers Bulk Stickers Any Size Stickers Waterproof Stickers UV-Resistant Stickers
Related Images of Stickers Printing Brisbane