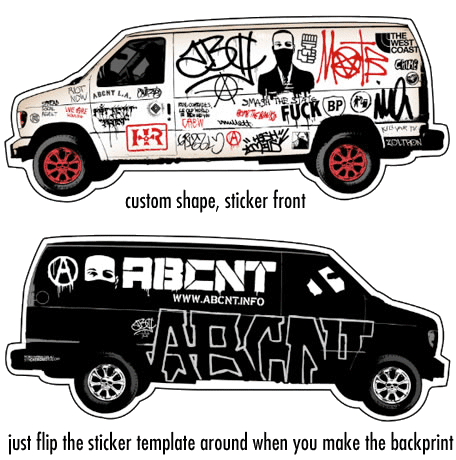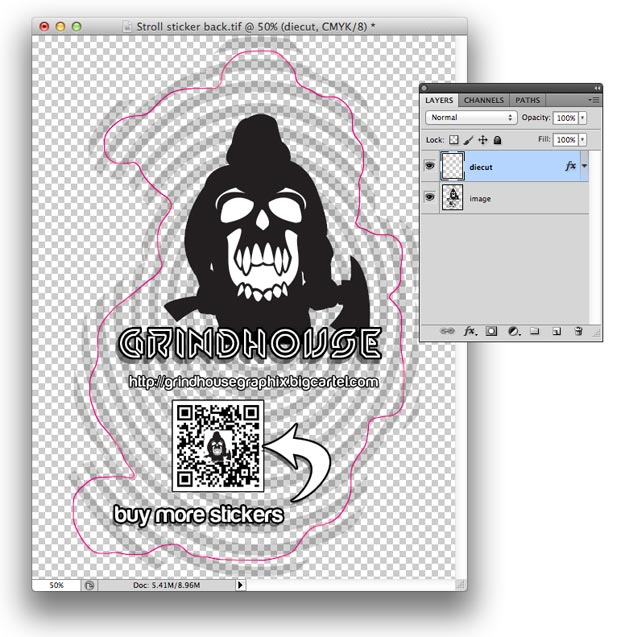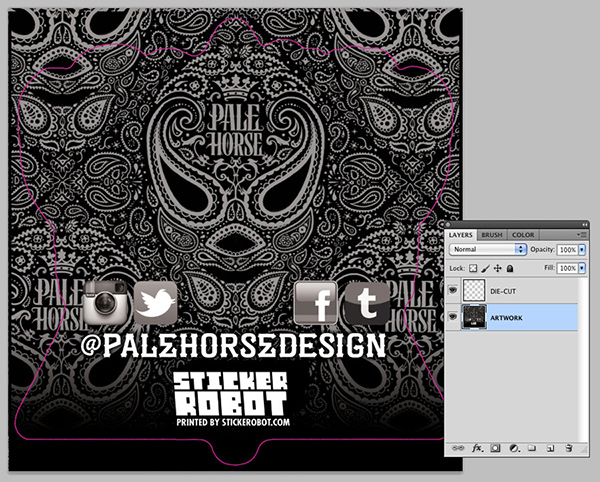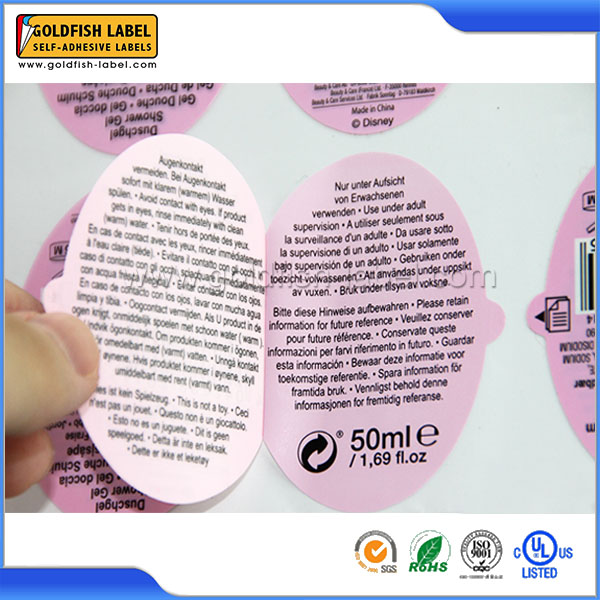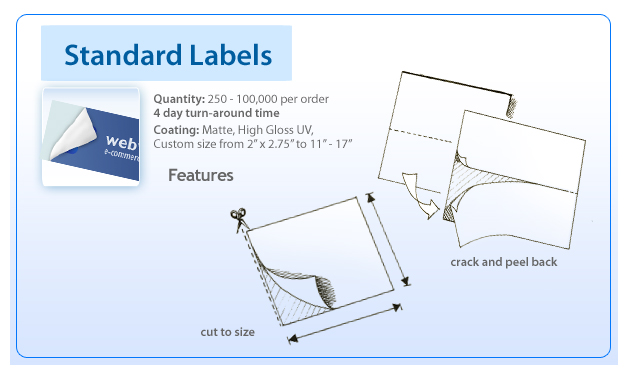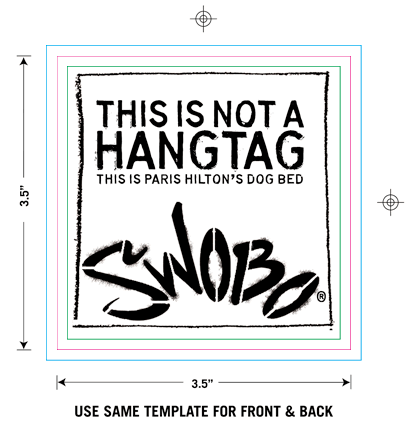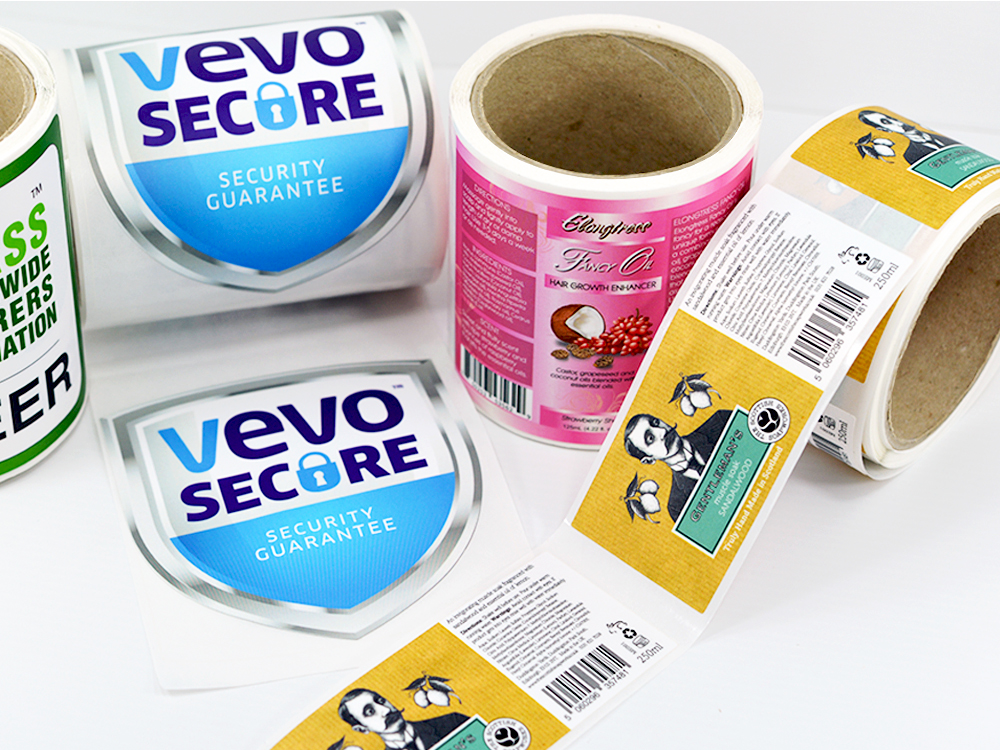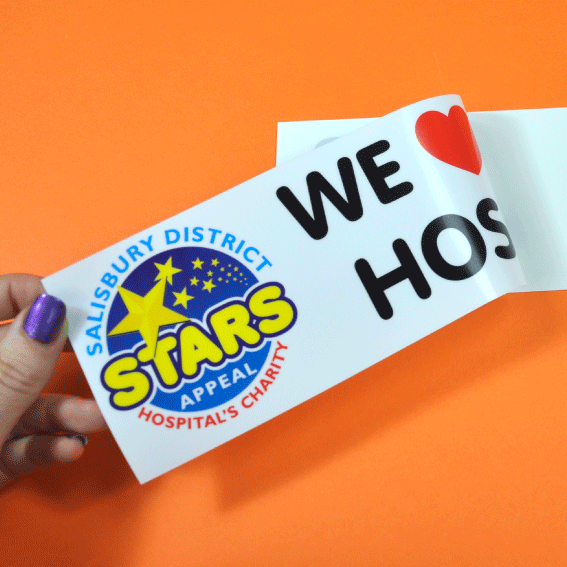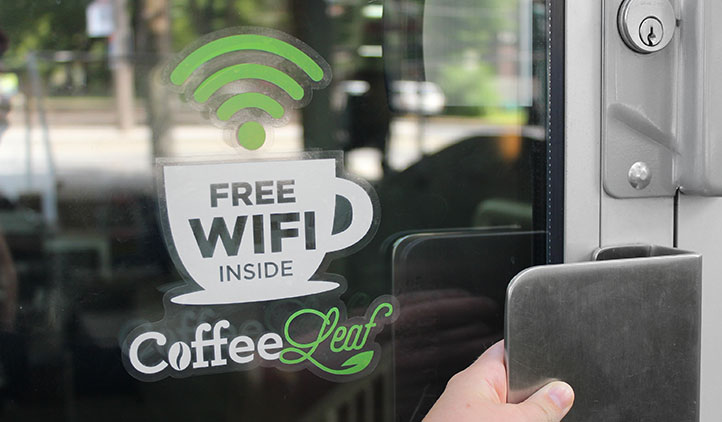 Back printing options are available on our Silkscreen Stickers.
This is a great means for adding your website URL, logo, company details, molotov cocktail recipe, or personal manifesto.
Custom Silkscreen Stickers Screen Printed Stickers ORDER NOW
Featuring custom die cuts, 4-5 day production time, special color matching, back printing, and split back liners, these stickers are printed with a 4-spot color process on standard white vinyl. We also have yellow, chrome, and clear vinyl available, just ask us for details. 
Let's break it down further, shall we? A sticker is composed of two types of material. The vinyl sticker face and the paper backing. Obviously we silkscreen your full color sticker artwork onto the vinyl facing… We can also silkscreen onto the paper backing.
When you think of a sticker, it's probably a silkscreen printed sticker. Silkscreening is an ancient printing style still used today, and they are often used for bumper stickers, car windows, and wherever a durable application is needed.
For common shapes like circles, squares, rectangles, ovals – and anything that is a mirror image from left to right – simply replace the front artwork with your black and white back print art. (The same bleed & safety rules apply.)
We print Black and White (Grayscale) on the actual paper that peels off of your sticker. Since it is so inexpensive, most of our customers choose to utilize Sticker Back Printing.
Silkscreen stickers are printed using old school techniques and are the most durable kind of sticker you can get. Sure, they cost a little more, but Silkscreen Stickers have an unmatched look and feel. Automotive shops use them for products because they are thicker and more weatherproof than other options. Outdoor recreation brands use these stickers because, well, they are great outdoors for many years. Sports team who have helmet stickers use silkscreen because they can stand up to the sun and the elements.
Extra heavy duty UV lamination will resist fading outdoors and protects against abrasion and most solvents.
Blogs keith's blog 5 Reasons You Need Back Printing 5 Reasons You Need Back Printing
100% UV Protected & Weatherproof Any Size. Any Shape. True 5 Year Outdoor Capability Order Custom Stickers
For complex shapes, you will need to flip your die line horizontally to create a back print template, otherwise your sticker back will not match up. See the example below from notorious sticker aficionado, ABCNT.
Silkscreen Stickers are printed on a white vinyl with a permanent adhesive for lasting durability.
The back liners are cut to the shape of the finished sticker and on a crack-n-peel liner.
If you wanna save $5 on each sticker order, we can add our "Printed by Sticker Robot" logo to the back of your sticker. This serves several purposes…
For a low low additional cost, we can print your black and white artwork on the paper backing of your stickers.
1. You save enough money go buy a Soy Latte. 2. Everyone knows you print with the best. 3. We get some free advertising.
We print Black and White on the actual paper backing that peels off of your sticker. We can also print gradients & grey halftones.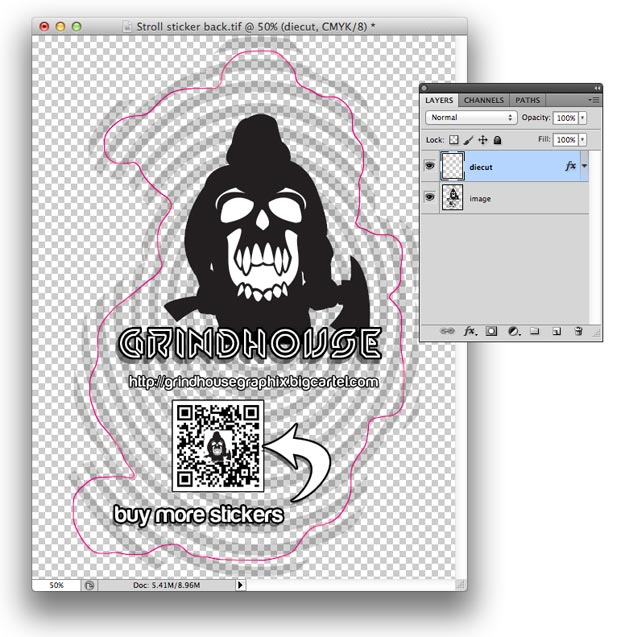 Related Images of Sticker Back Printing