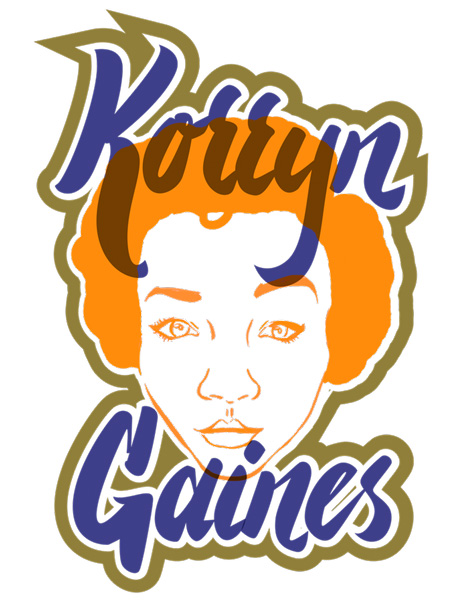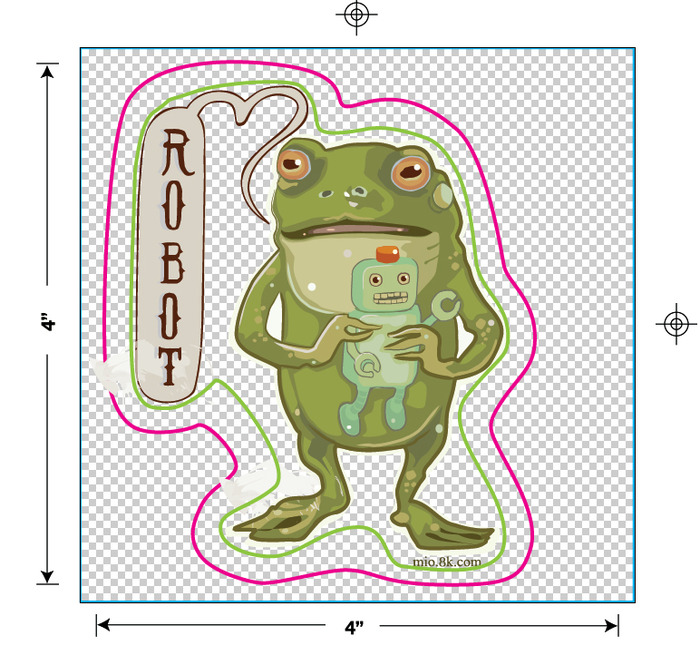 It all started when I read a tweet by @moleitau, which stated "don't complain, suggest what's better". As time went by, I kept on revisiting this quote as it is so relevant in our current society. People are super good at complaining and nagging and do not automatically make the switch to suggesting, exploring or contributing to a possible solution.
You will get one (1) sticker mailed to you as soon as they come back from the printers.
You will get three (3) stickers, six (6) art prints and one Geek Couture Shoe print, mailed to you as soon as they come back from the printers.
The examples below are to illustrate the diverse style of each artist. They do not reflect the final design. The custom artwork will only happen (and start) in case this project is fully funded.
You'll get a collection of digital wallpapers in various resolutions to fit the most common tablet, phone and desktop screen sizes. This wallpaper pack will contain both the quotes as well as (parts of) the created artwork.
This is a campaign to raise money to make custom stickers and art prints. I'm offering eight (8) different Kickstarter Packages including three (3) early bird sticker packages. If this campaign manages to reach it's goal early on, I am ready to add stretch goals!!!
The art created by Caro will be added to the tiers which already contain artprints. That means that you'll get 4 instead of 3 different prints if you backed either the €20 or €25 tier ('the art' or 'gold limited edition & art'). Example work of Studio Caro Example work of Studio Caro
Pledge €25 or more About US$ 30 Gold limited edition & art /Make 100
Invited artist #2 : Willem Pirquin (willempirquin.be, instagram)
I love stickers!!!!! and i want to create 100 in a one presentation 🙂
//The biggest challenge of this project is to finish the 100 stickers on time, I know it will be difficult, but working hard I know i will achieve it.
BTW – If we reach goal early, then I'll do my best to expedite my orders so you can get your items in December, instead of January!!!! Fingers crossed!
I don't currently foresee many/any challenges! However, since this is my first Kickstarter Campaign, I can't guarantee that I won't get blindsided by something weird and unexpected. Don't worry though, all things considered, my top priority is YOU! I'll make sure to keep you in the loop at every stage of this project!!
You will get three (3) stickers, and six (6) art prints mailed to you as soon as they come back from the printers.
Each vinyl sticker features a premium coating that protects them from exposure to wind, rain and sunlight.
We'll be adding one additional illustrator into the mix when reaching €2600! : Caroline of Studio Caro. She's totally into 3D type, and I think her style will add nicely to Willem, Geertrui and Bert's. Caroline also operates from Antwerp, so we're staying very local.
I want to go full transparent here. This is what I've based my calculations on, it's hard to estimate print quantities – but I tried to go with a realistic estimate. Printing of the gold stickers (tbd) and the art prints (Impressa) is done in Belgium, the regular stickers are ordered through Stickermule.
Kickstarting a limited edition /make100 golden version of the "don't complain, suggest what's better" sticker which has been super popular in local communities. Additionally, three Belgian artists will create an illustration based on the quote – which will be produced as artprints and digital wallpapers. We're also offering the possibility to order a stack of 'original' stickers.
The best part is, the art work is already completed, and the manufacturers have already been vetted and chosen!! All that's left is for the orders to be submitted so you can get your awesome Star Wars prints as quickly as possible.
The central risk will be timing. I have worked with all suppliers before, and they are super punctual and offer high quality results. The illustrators all live within the same city, I can reach out easily and can communicate in a swift way. A secondary risk is the quality of the stickers or artwork. At this moment, I only have the design of the original sticker. The illustrators have committed to go through a series of iterations before their final artwork is done. In order to give everyone backing this a good idea of what is going on, I will share back every design iteration to the community.
i saw the "Make 100" Kickstarter plataform and it inspires me to do this work, i need a considerable time to make this project come to live, so we will put all the energies here to create a bunch of stickers for you. I hope you like it
The popularity of this first print run got me into launching it as a crowdfunding campaign. At its core, this campaign gets you a pack of 15 'original' stickers – I've seen a lot of them on laptops or smartphones. Both ideal devices to bring into company meetings and silently spread the message.
Each art print is professionally printed with high quality ink and paper.
A set of 9 artprints containing 3 copies of 3 different re-interpretations. You'll also get 10 classic stickers.
You will get three (3) stickers mailed to you as soon as they come back from the printers.
Thanks to this campaign awesome backer crowd, we managed to reach 3 stretch goals already! I'm exploring other ways to keep expanding this campaign, and hope to land something feasible soon.
After getting several requests for doing a large size print, I'll be tossing in a risograph printed A3 sized poster of the quote for every backer who's backing at €20 and above.
A pack of 5 gold stickers _and_ a set of 9 artprints (3 copies of 3 re-interpretations). You'll also get 5 classic stickers.
Bert is an industrial designer who eats marker pens for breakfast. He's not a 'genuine' illustrator, but he's totally up for this challenge.
You will get three (3) stickers, and one (1) art print mailed to you as soon as they come back from the printers.
Note: All reward levels also include 'the digital' reward, containing a selection of wallpapers for tablet, phone and desktop use.
             REACHED – Rogue One – Jyn Erso Bookmark/Art Print Stretch Goal!  Reached – Rogue One – K-2SO Bookmark/Art Print Stretch Goal! REACHED – Rogue One Movie Ticket Line! Bookmark/Art Print Stretch Goal!
We could have run a crowdfunding campaign to just get some more prints done of the existing design. But the Kickstarter /Make100 seemed like a nice opportunity to go further!
A possible gold version, here using Zilla Slab & Gilbert typefaces.
Don't Complain, suggest what's better. A collection of stickers and prints as a reminder for taking a more constructive stance in life.
Rey and BB8 Sticker is about 2″ x 5″Each Art Print is about 5″ x 7″Fashion Shoe Print is about 4″ x 11″
and if you have in your mind a design for the stickers, feel free to write it in the comments section 😀
179 backers pledged €3,443 to help bring this project to life.
You will get three (3) stickers, and three (3) art prints mailed to you as soon as they come back from the printers.
You will get three (3) stickers, and four (4) art prints mailed to you as soon as they come back from the printers.
Star Wars Rey & BB8 sticker, art prints (Leia, R2D2, Oola), Rogue One (Jyn Erso, K-2SO, Ewok, Bistan, Chewbacca) stretch goals.
A pack of 5 gold stickers. silkscreen printed on matte black vinyl. You'll also get a backup stack of 10 classic stickers.
With less than 24 hours left, I don't have time to design up another goal. That means that if we successfully hit $700 or more, everyone will win a mystery item!!! Maybe it'll be a sticker, or another print, or maybe a pin, who knows!!!
Sticker sheet! I'm adding an A5 sticker sheet into the mix as an additional reward at all backer tiers! On this sheet there will be one sticker of each illustrator, and if there's space left I'll squeeze in a couple of 'localised versions' of the original quote!
In 2017 I finally turned this quote into a sticker. I spread the sticker through a Belgian makerspace, and my friend Anthony has been promoting it heavily in the local community.
When the campaign reaches €2000 I'm committing to providing a nicely bundled package of design files in various formats. Documenting the fonts and listing a couple of printing resources. This should give anyone who backed at any tier level the opportunity to create her or his own version of the sticker, or re-use the digital version where ever you'd like.
Geertrui is a lettering wizard. When this campaign gets funded – she'll make a supercustom version of the 'don't complain' quote.
Select a country:Afghanistan Aland Islands Albania Algeria American Samoa Andorra Angola Anguilla Antarctica Antigua and Barbuda Argentina Armenia Aruba Australia Austria Azerbaijan Bahrain Bangladesh Barbados Belarus Belgium Belize Benin Bermuda Bhutan Bolivia Bosnia and Herzegovina Botswana Bouvet Island Brazil British Indian Ocean Territory British Virgin Islands Brunei Bulgaria Burkina Faso Burundi Cambodia Cameroon Canada Cape Verde Caribbean Netherlands Cayman Islands Central African Republic Chad Chile China Christmas Island Cocos (Keeling) Islands Colombia Comoros Congo Cook Islands Costa Rica Croatia Curaçao Cyprus Czech Republic Democratic Republic of Congo Denmark Disputed Territory Djibouti Dominica Dominican Republic East Timor Ecuador Egypt El Salvador Equatorial Guinea Eritrea Estonia Ethiopia Falkland Islands Faroe Islands Federated States of Micronesia Fiji Finland France French Guiana French Polynesia French Southern Territories Gabon Gambia Georgia Germany Ghana Gibraltar Greece Greenland Grenada Guadeloupe Guam Guatemala Guinea Guinea-Bissau Guyana Haiti Heard Island and McDonald Islands Holy See (Vatican City State) Honduras Hong Kong Hungary Iceland India Indonesia Iraq Iraq-Saudi Arabia Neutral Zone Ireland Israel Italy Ivory Coast Jamaica Japan Jordan Kazakhstan Kenya Kiribati Kosovo Kuwait Kyrgyzstan Laos Latvia Lebanon Lesotho Liberia Libya Liechtenstein Lithuania Luxembourg Macao Macedonia Madagascar Malawi Malaysia Maldives Mali Malta Marshall Islands Martinique Mauritania Mauritius Mayotte Mexico Moldova Monaco Mongolia Montenegro Montserrat Morocco Mozambique Myanmar Namibia Nauru Nepal Netherlands New Caledonia New Zealand Nicaragua Niger Nigeria Niue Norfolk Island Northern Mariana Islands Norway Oman Pakistan Palau Palestine Panama Papua New Guinea Paraguay Peru Philippines Pitcairn Islands Poland Portugal Puerto Rico Qatar Romania Russia Rwanda Réunion Saint Barthélemy Saint Helena, Ascension and Tristan da Cunha Saint Kitts and Nevis Saint Lucia Saint Martin (French part) Saint Pierre and Miquelon Saint Vincent and the Grenadines Samoa San Marino Sao Tome and Principe Saudi Arabia Senegal Serbia Seychelles Sierra Leone Singapore Sint Maarten (Dutch part) Slovakia Slovenia Solomon Islands Somalia South Africa South Georgia and the South Sandwich Islands South Korea Spain Spratly Islands Sri Lanka Sudan Suriname Svalbard and Jan Mayen Swaziland Sweden Switzerland Taiwan Tajikistan Tanzania, United Republic of Thailand The Bahamas Togo Tokelau Tonga Trinidad and Tobago Tunisia Turkey Turkmenistan Turks and Caicos Islands Tuvalu Uganda Ukraine United Arab Emirates United Kingdom United Nations Neutral Zone United States United States Minor Outlying Islands Uruguay Uzbekistan Vanuatu Venezuela Vietnam Virgin Islands, U.
S. Wallis and Futuna Western Sahara Yemen Zambia Zimbabwe
You will get two (2) stickers mailed to you as soon as they come back from the printers.
15 backers pledged MX$ 7,365 to help bring this project to life.
A riso print has a very special aesthetic to it, which makes it stand out. Larger prints would be ideal to pin in meeting rooms or on office walls.
As part of this campaign, I want to take the chance to give back to the local community as much as possible. Therefore I invited 3 local (Antwerp based) artists to create something special based on the original quote. The artworks will be printed in A5 size on high quality 300g focuscard paper. They will also be made available as mobile and desktop wallpapers in various sizes.
Pledge €15 or more About US$ 18 Gold limited edition /Make 100
This is huge! We're doing a super limited run of screenprinted stickers with black ink on shiny gold vinyl. There will only be 100 packs of 5 gold stickers made available … ever. The design will be an iteration of the original sticker design, which will be made public as soon as possible!
Willem is great at capturing a whole story in one image. He'll create a custom illustration, in his own vibrant style.
Pledge MX$ 70 or more About US$ 4 1 stickers pack (8 stickers)
Related Images of Sticker Artist Kickstarter Campaign