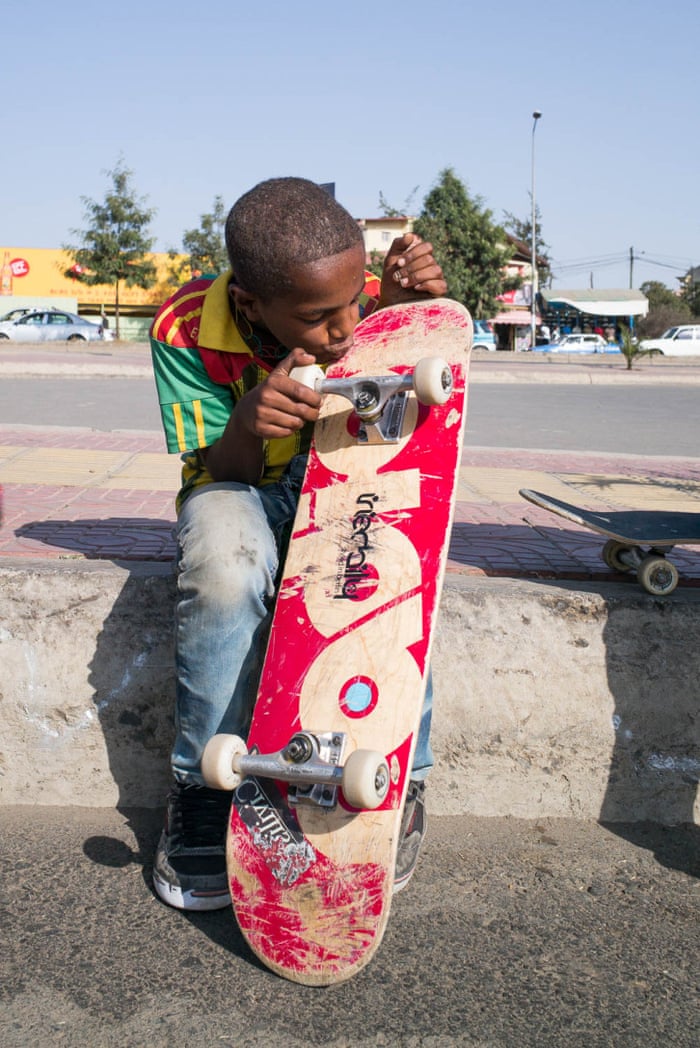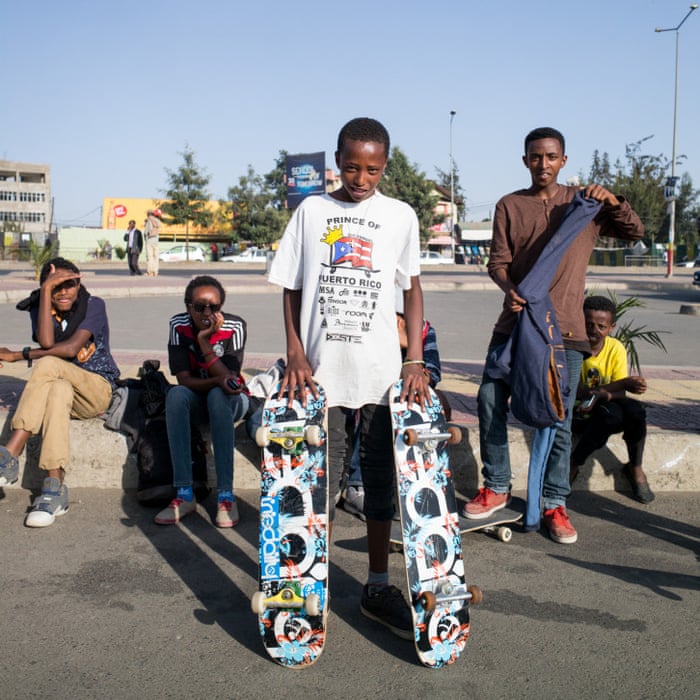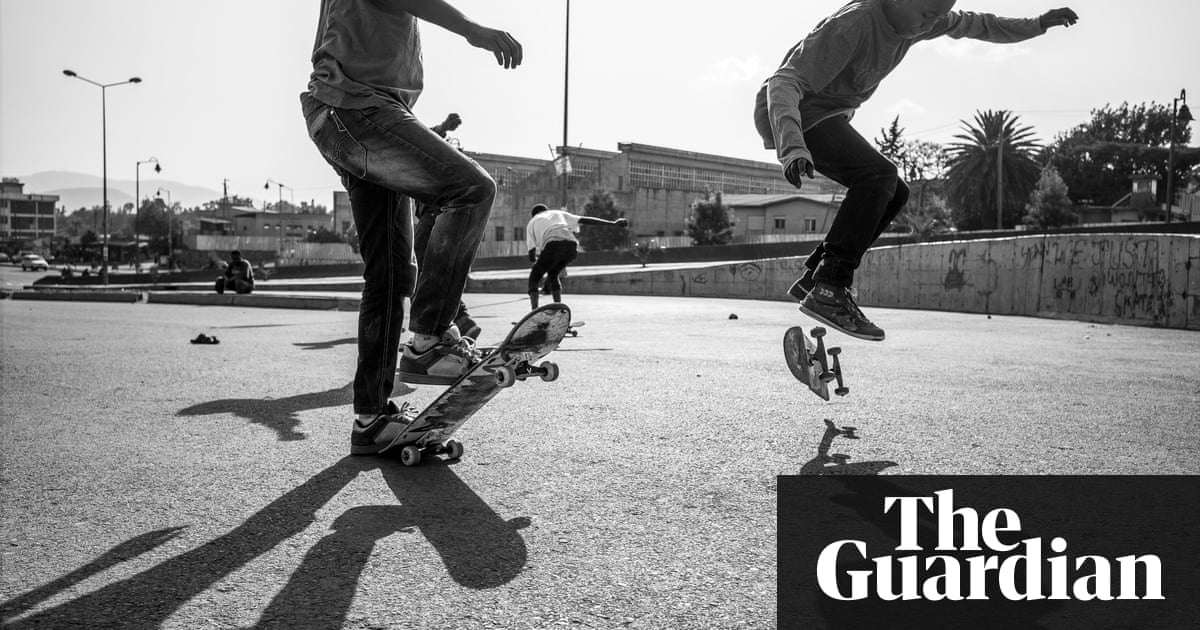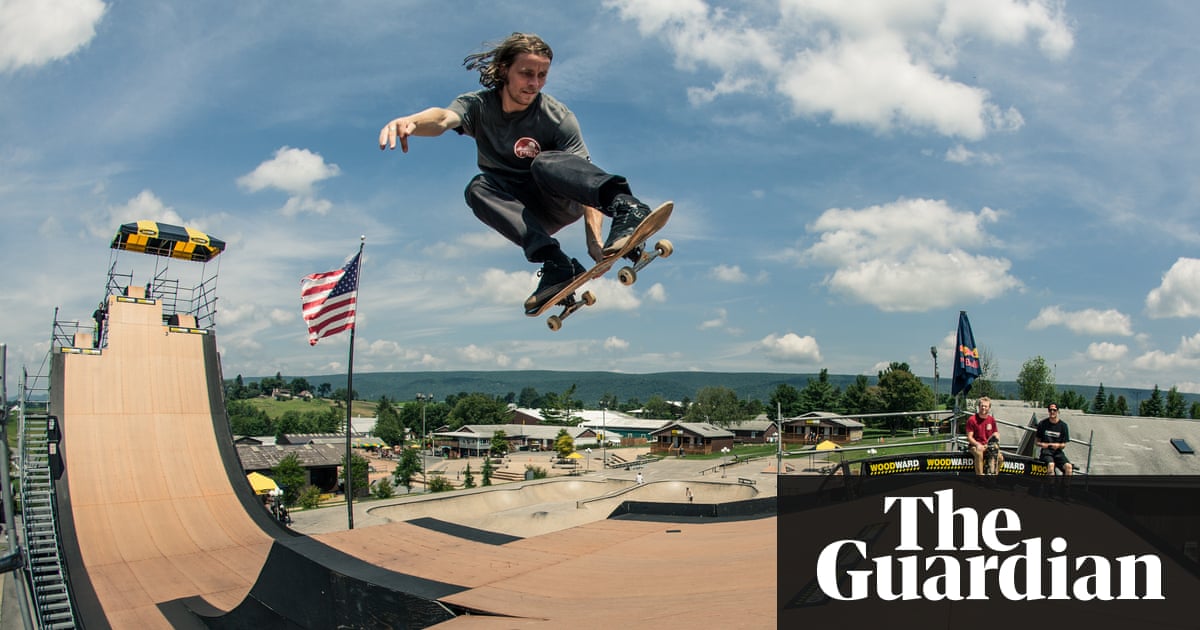 Websticker is committed to helping businesses and organizations brand and market more effectively with stickers and labels. The promotional goal: strengthening identity, exposure, word-of-mouth and sales.
Our personal goal: the peace of mind and success of our clients.
A skateboarding movement in Addis Ababa is exploding, providing Ethiopia's young with moments of fun and escape in the troubled city.
On a stroll through the hustle and bustle of busy market district Shrio Meda, you might see youngsters of all backgrounds grinding railings, flipping curbs and speeding down hills – their boards painted with Ethiopia's national colours; red, yellow and green.
In a city where it can be tough to grow up, skateboarding is creating a positive community for youngsters. Israel Dejene, founder of local skateboarding group "Megabiskate" said, "it teaches them to teach each other tricks and promotes a good self-image."
Websticker assumes complete responsibility for production schedules, product quality, and optimized pricing on every job. If production mistakes are made we will make it right immediately by reprinting the job or finding the best solution for the client – 100% guaranteed.
This movement is challenging the world's perceptions of Ethiopia as a poor, deprived place.
Ethiopia Skate say they envision linking Ethiopian skaters with foreign skaters, creating a global community that inspires and empowers this influential youth culture.
This is Ethiopia's growing skateboard movement – inspiring confidence, community and a sense of identity in the country's youth.
The name for Dejene's group comes from the Ethiopian word "megabi" which means to give life to others. This movement is certainly giving life to these kids.
This isn't just a localised movement either. It has attracted support internationally. In February, Tony Hawk the skateboarding legend himself visited with Nyjah Hutson, bringing with them hundreds of boards for the kids.
With a growing community of over 200 skaters who hit Addis Ababa's streets multiple times a week, impressing all those who watch, the movement looks set to surpass its goals.
So as more skaters swerve and flip their way through the city's steep hills and crowded streets, we can wave goodbye to patronising perceptions and welcome a movement that forms part of a larger shift towards youth empowerment in Africa.
Ethiopia Skate began when 16-year-old Abenezer Temesgen started a group for young skateboarders to practice together every weekend – sharing tricks and gear with each other.
The movement reflects Ethiopia's aspirations to be like other nations and people – banishing the ageing stereotypes that exist about not only Ethiopia, but many other African countries.
Abenezer in an interview said, "We've been known for being poor, but Ethiopia is bigger than that. You can't represent Ethiopia just by being poor. Coming here skating with the kids makes me love my country."
Visit http://www.ethiopiaskate.org/ to learn about the ongoing initiative.
Temesgen says: "Basically it's a bunch of young skaters from every spectrum of life (rich to poor) helping each other progress through skating. The community gives a platform for skaters in Ethiopia to meet each other and meet foreign skaters when they visit."
Related Images of Ethiopia Skateboard Movement Growing With Stickers