Election Bumper Stickers
round stickers Election Bumper Stickers
round stickers Election Bumper Stickers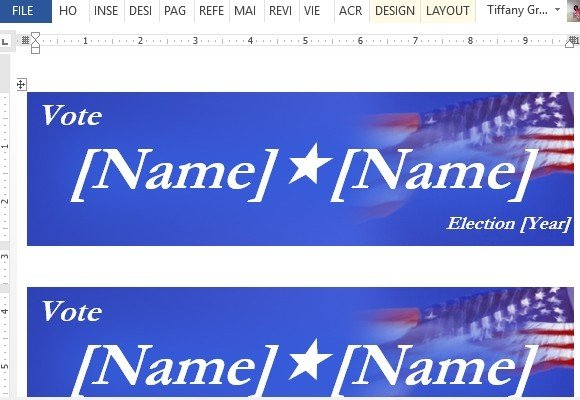 You can show your support for a candidate or build awareness for your campaign with our vinyl stickers. All you need to do to create your custom sticker is pick a design, fill out your text, and order. It's that simple.
Elections and Voting Stickers Political Figure Stickers Republican Stickers Democratic Stickers Other Political Stickers Rectangle Sticker Bumper Sticker Oval Sticker Circle Sticker
Elections & Voting Stickers » Political Figure Stickers » Republican Stickers » Democratic Stickers » Other Political Stickers »
BUMPER STICKER PRICES Description Quantities 125 250 500 1000 1500 2500 5000 1 color printed, 3″ X 11.5″ BUMPER STICKERS $ each$ total 1.200150.00 0.700175.00 0.425212.50 0.275275.00 0.230345.00 0.194485.
00 0.167835.00 2 color printed, 3″ X 11.5″ BUMPER STICKERS $ each$ total 1.970246.25 1.112278.00 0.620310.00 0.372372.00 0.290435.00 0.232580.00 0.190950.00
Weekly Specials 12×18 Cheap Corrugated Yard Signs 18 x 24 Corrugated Plastic Yard Signs 22×28 Poly Coated Yard Signs with Sign Holders 28×44 Large Poly Coated Yard Signs
NO CHARGE for line type setup-large selection of fonts available NO CHARGE for computer generated art NO CHARGE for standard ink colors NO CHARGE for screens Shipping not included for BUMPER STICKERS
Custom, Computer Designed For You! Simple To Apply – A Soft, Flexible Vinyl With A Soft Cling Adhesive! Safe For All Surfaces! Easy To Remove – Leaves No Residue! Our Bumper Stickers are User Friendly!
Can't Find What You're Looking For? « Back to all sticker categories