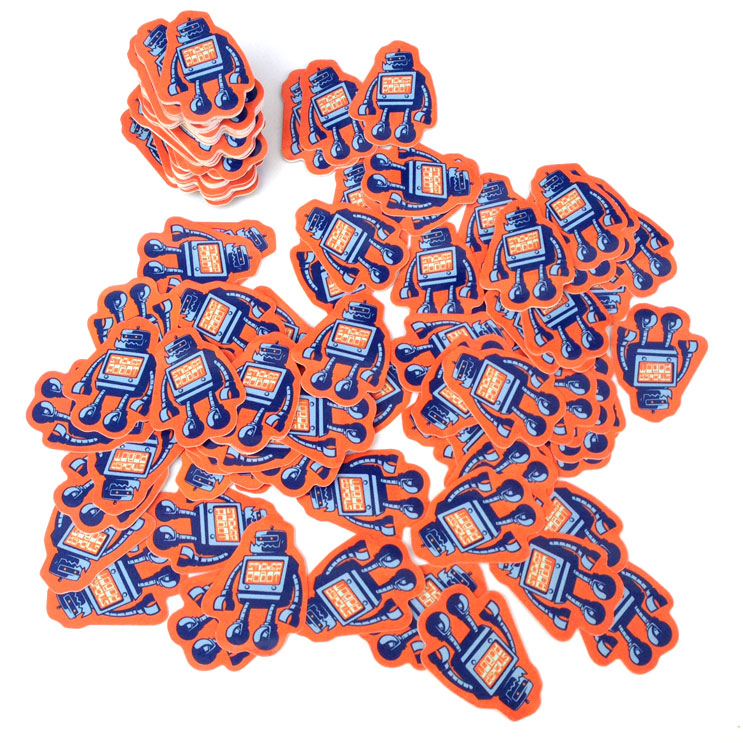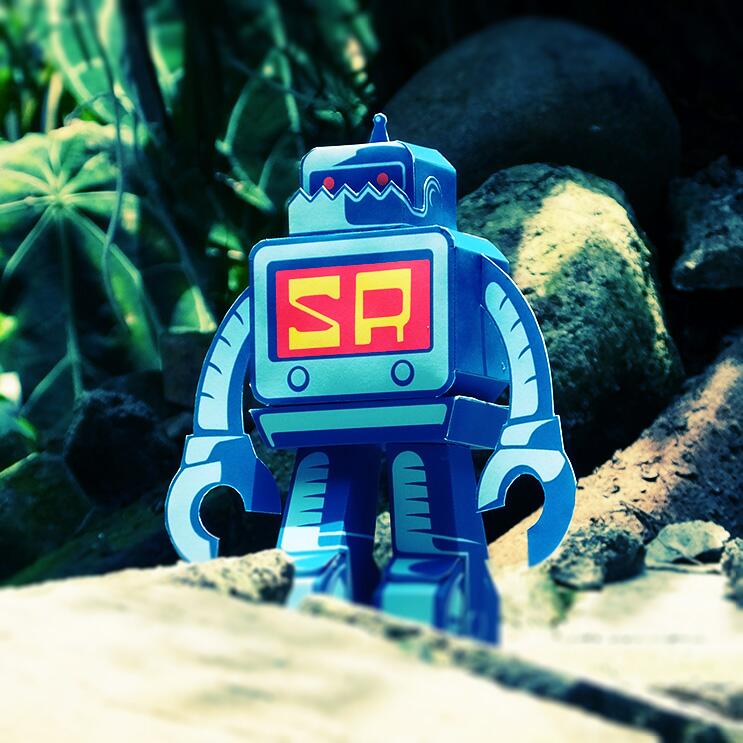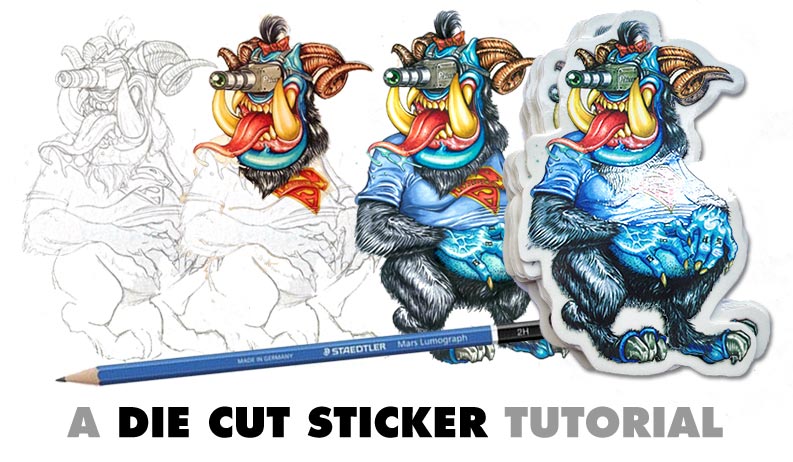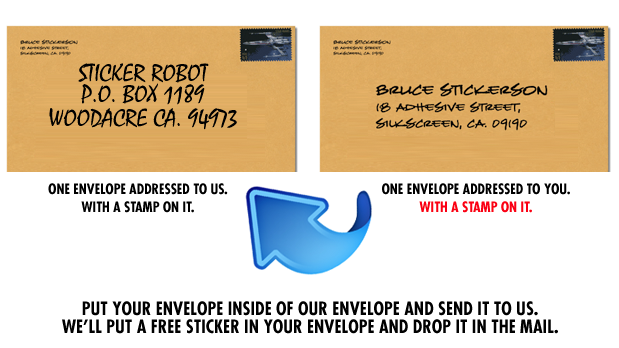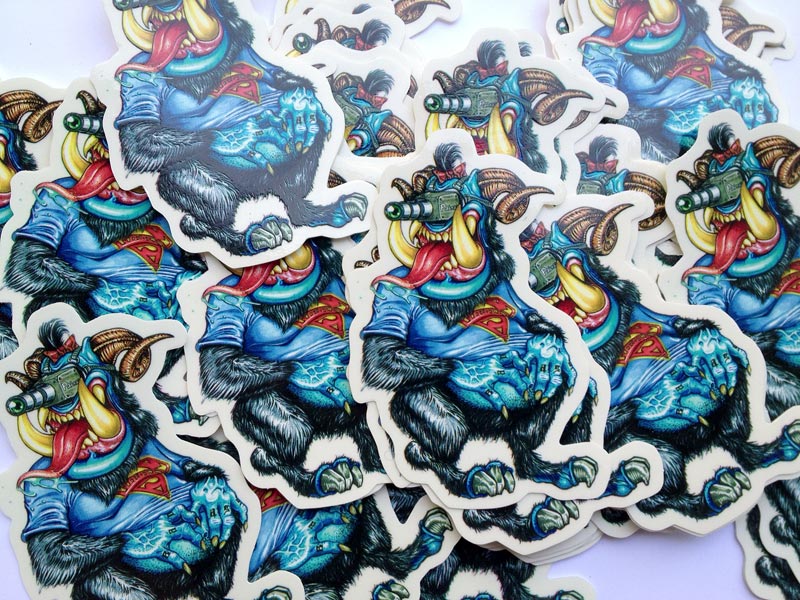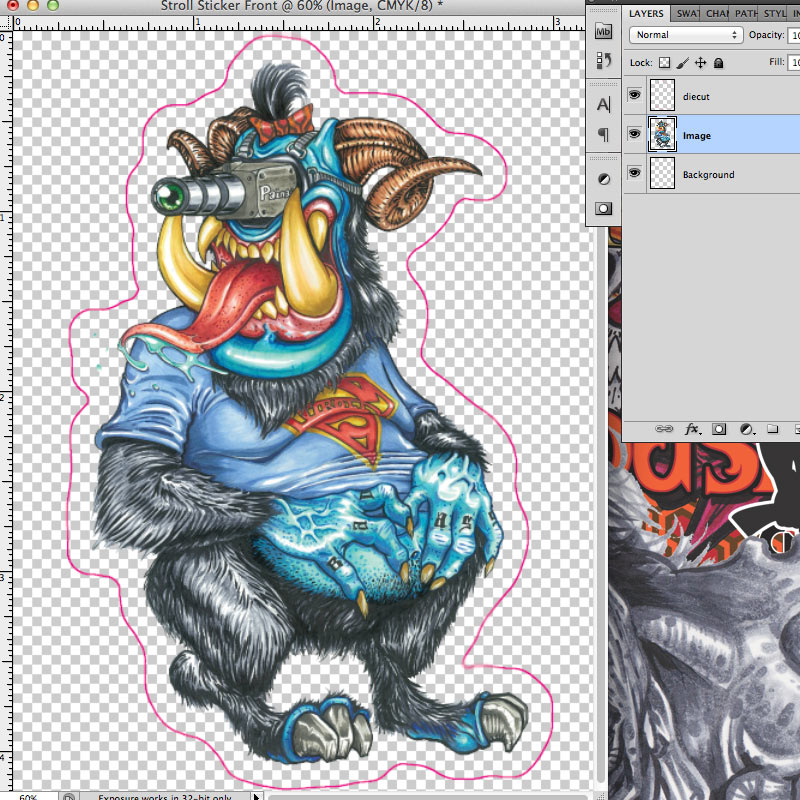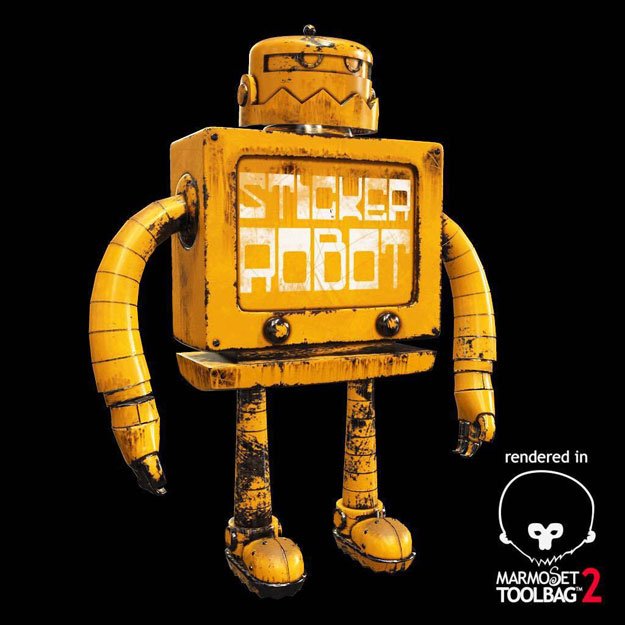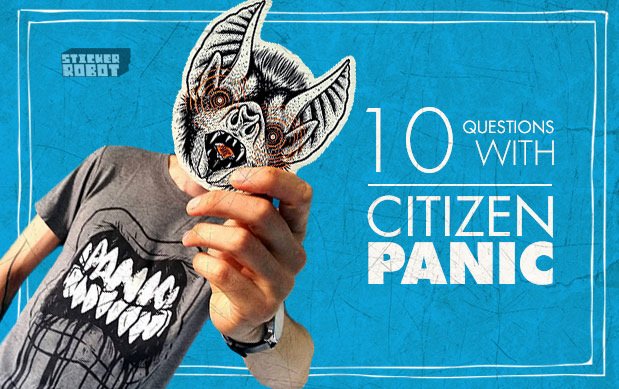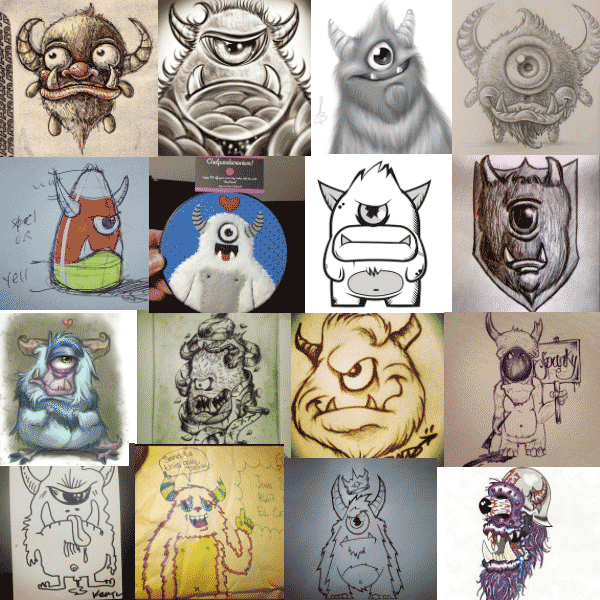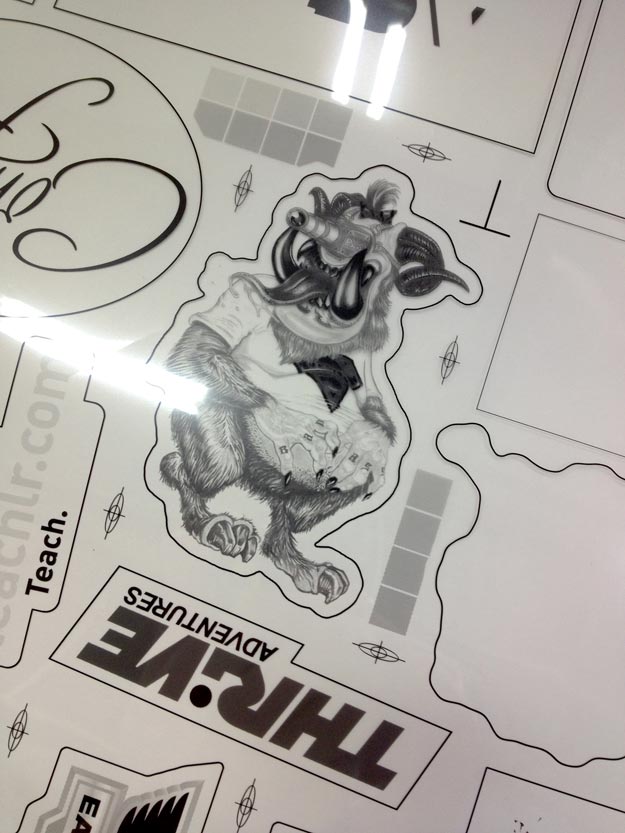 Siiiiiiiick!https://twitter.com/UltraMan7000/status/981203891110010880 …
Look Deep Into My Feline Eyes… By Zoltron Black Dec 01st Random Awesomeness Comments
The remains of Ferdinand Marcos concrete giant bust, Mt Pugo, La Union province, Philippines.
Thanks Zenner!https://twitter.com/zenner_yoga/status/987878029291606016 …
1. Download & Make a Sticker Robot of your own. Take a (good) photo and email it to us, along with your mailing address and we will send you some mini Sticker Robot Stickers!
So… One day we receive a very welcome email from Salazad that he meticulously turned our lovable mascot into a 3D paper toy. It was at that very moment that we realized our dear Sticker Robot was all grown up and it was finally time to share him with the world…
Now About Those Free Stickers! (All You Gotta Do is 2 Things…)
Categories Art & Design Artist Stickers Clear Vinyl Stickers Custom Stickers Customers Stickers Die Cut Stickers Free Stickers Interviews Kiss Cut Stickers Laptop Stickers Political Stickers Random Awesomeness Random Stickers Social Sticker Campaigns Sticker Deals Sticker Friends & Fans Sticker Packs Sticker Tutorials Street Art Stickers
Come and dance on on our floor. Take a step that is new. We've a loveable space that needs your face.pic.twitter.com/Ue62znp86s
New "eye skate" stickers from @stickerobot silkscreened on clear vinyl! #slaps #stickers #skateboarding #eyeballspic.twitter.com/NDKRHiKxqi
A Video: Stickerobot Silk Screen Sticker Printing & Die Cut Stickers
Sticker interview and Sticker Giveaway! with the one and only @ncwintersart – Visit our Blog @ http://Stickerobot.com/Blog  for details on how to get some Free N.C. Stickers and read up on some highly intellectual word play… https://www.facebook.com/stickerobot/posts/10156091869061066 …
Lions and Wolves and Rams. Oh. My…. Brand new Hydro74 Sticker Packs Available Now
xoxhttps://twitter.com/Joshua_Ariza/status/966869070556483584 …
An oldbot but a goodbot from creator @SteveTalkowski https://stickerobot.com/blog/art-design/a-super-custom-sticker-robot/ …pic.twitter.com/OrmnIgUz2w
Our pal Gregg Gordon illustrated and published a new Skull Drawing every day for the entire month of October. We wanted to share it with our readers…
Interviews Tyler Stout You Are Beautiful Prolly is not Probably Skinner David Lanham Gig Art Posters Supersonic Electronic All Hail the Black Market Hydro74 Ty! Billi Kid Shawnimals Cryptik Mishka NYC ABCNT Travis Millard Dronex Jose Pulido Marq Spusta 1000 Styles Chump Magic Zombie Yeti Citizen Panic Jimbo Philips
Last Call! We're (delinquently) picking 3 winners from our Citizen Panic Sticker Giveaway. Read the interview and leave a comment here to enter: https://stickerobot.com/blog/interviews/10-questions-with-sticker-artist-citizen-panic/ …pic.twitter.com/GjI0UQAD6y
/blushhttps://twitter.com/Joshua_Ariza/status/966869070556483584 …
It's that time of year again, where hungry consumer savages brave claustrophobic lines at corporate chain stores to battle price-savvy shoppers in a race to acquire the latest holiday trend, which as of 2013, is either the new iPad Air® or The Zombified Tickle Me Elmo (which would be pretty rad if it existed…)
1a. Send an S.A.S.E.* to this address and we'll drop some in the mail for you.
Undead Heads™ by @Chumpmagichttps://twitter.com/Chumpmagic/status/968636297311997952 …
20 Reconstituted "Pop Culture Portraits" that would make Frankenstein proud… By Zoltron Black Apr 07th Artist Stickers Comments
Download and Create a Custom Paper Sticker Robot (And Sticker Giveaway!) By Sticker Robot Mar 21st Die Cut Stickers Comments
A Beautiful 27 Color Screen Print by New York Artists, Faile! By Zoltron Black Dec 01st Art & Design Comments
Clear Vinyl Salt and Pepper Stickers from Zoltron By Sticker Robot Mar 30th Clear Vinyl Stickers Comments
Last year, we posted what would become one of our most popular blog entries… It was entitled "32 Amazing Pop Culture Portraits" and it was just that.. A catalog of 32 indisputably awesome portraits created by our friend, the heavyweight illustrator, Mike Mitchell.
Free Salt and Pepper Clear Stickers by Zoltron! Read More for Details.
Oh and… leave a comment below and we'll pick a random person to send one of mike's sold out sticker packs.
So, please feel free to channel your inner mad scientist, Download our Robot, break out the scissors & glue and make some Sticker Robots of your own!
So without further adieu. Here's 20 Reconstituted Pop Culture Portraits that would make Frankenstein Proud.
Twitter may be over capacity or experiencing a momentary hiccup. Try again or visit Twitter Status for more information.
Then take a photo of your new paper friend and send it back to us. We'll give you some free stickers in exchange! (See below.)
Fresh of the press and onto the ramp. Skate and create. @bstiles665 #curbkillercrew
30 Skull Illustrations in 30 Days… By Zoltron Black Nov 04th Art & Design Comments
Popular Posts 32 Amazing Pop Culture Hero Portraits… Sticker Tutorial: How to Make Custom Laptop Stickers 5 Tips On How To Print The Best Quality Full Color Stickers Tutorial: Drawing, Designing and Printing Die Cut Stickers 10 Visual Artists You Should Be Following on Instagram
Thanks. Twitter will use this to make your timeline better. Undo
@stickerobot is having an amazing deal on printed back stickers! Great for #Streamers, #YouTubers and #ContentCreators Check them out https://stickerobot.com/ pic.twitter.com/gWgIqVZFbM
It's a Self Addressed Stamped Envelope. Simply send us 2 envelopes. One is addressed to us. Inside that envelope is another envelope, addressed to you, with a stamp on it.
Some delectable silkscreen stickers we printed for makers of radness @amesbros #amesbros #stickerrobot #stickerobot
Sweeeeeeet! (literally.)https://twitter.com/MiamiCandies/status/976188378965250049 …
Our friends at Faile in NYC are releasing a stunning 27 Color Silkscreen Art Print!
2. Share this post with your friends & Leave a comment below! We want to spread the word on this Awesome project!
100% Awesome and Free Downloadable "Sticker Robot" Paper Toy!
Hermit the Great enjoying a nice sunny day! These stickers were superbly printed by the great folks at @stickerobotpic.twitter.com/6qOxV8iqjF
And make sure to swing by Salazad.com to peruse hundreds of other awesome paper toys.
We're giving away 3 Grab Bags of Apparel & Adhesive Radness™ by Artist, Citizen Panic. Just read his interview and leave a comment to join! https://stickerobot.com/blog/interviews/10-questions-with-sticker-artist-citizen-panic/ …pic.twitter.com/qdHBNcKN16
The Remains of Ferdinand Marcos' Giant Concrete Landmark By Zoltron Black Dec 04th Random Awesomeness Comments
Below you will find the historic first Sticker Robot video tutorial!. We suggest watching the video (and subscribing to get more) and then diving into the text below, which compliments with some additional snarky explanation (but not too much…)
Salazad is an amazing Indonesian Paper Artist who loves Sticker Robot. We are Sticker Robot and we are loving an amazing Indonesian paper artist named Salazad.
Since we don't even bother leaving the house on Black Friday, and we MUCH prefer supporting independent stores and artists, we've compiled a quick list of 12 Independent Sticker Artists to Support this Christmas.
12 Independent Sticker Artists to Support this Xmas Season By Sticker Robot Dec 02nd Artist Stickers Comments
10 Questions (And Sticker Giveaway!) with @ncwinters https://stickerobot.com/blog/interviews/10-questions-with-artist-illustrator-and-sticker-aficionado-n-c-winters/ …pic.twitter.com/doELMrX0yp
Brand New Hydro74 Sticker Packs By Sticker Robot Dec 11th Sticker Packs Comments
Got some Glue and Scissors? Indonesian Artist, Salazad made an epic 3D Sticker Robot Downloadable Toy —> https://stickerobot.com/blog/die-cut-stickers/download-and-create-a-custom-paper-sticker-robot-and-sticker-giveaway/#more-10559 …pic.twitter.com/mawgQM6utT
Lookin good, ITRP™https://twitter.com/RockPosterFrame/status/961379913524707333 …
This is a mini tutorial for those of you that may not be Illustrator experts – but are versed enough to be dangerous…
Are you sure you want to view these Tweets? Viewing Tweets won't unblock @stickerobot
So… You use Adobe Illustrator and Wanna make easy Die-Cut Custom Shapes for your stickers… Who doesn't !?
Sticker Tutorial: Making Die Cut Shapes in Adobe Illustrator By Zombie Yeti Jan 14th Die Cut Stickers Comments
Well, Mike had some extra prints laying around and decided to rip them up. And destroy them. And then put them back together again… Which somehow resulted in a chance-encounter of perfect symmetry.
Get a FREE Sticker Back Print! Offer ends on May 1 at midnight. Order your stickers as usual, upload both front and back designs and use code FREEBP at checkout——> http://Stickerobot.com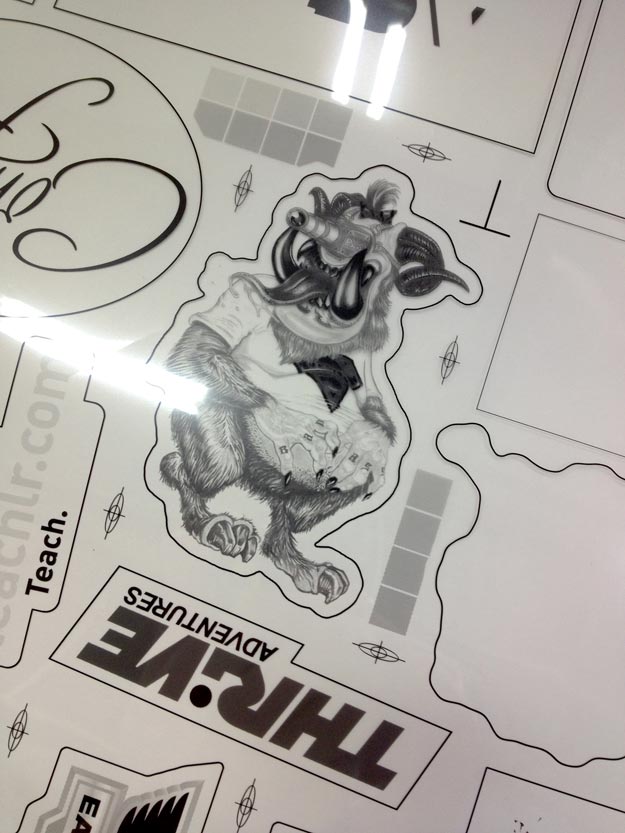 Related Images of Download And Create A Custom Paper Sticker Robot And Sticker Giveaway