Custom Transparent Bumper Stickers
round stickers Custom Transparent Bumper Stickers
round stickers Custom Transparent Bumper Stickers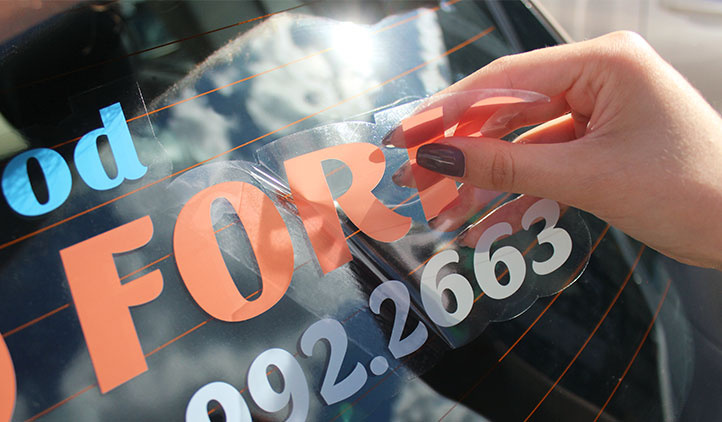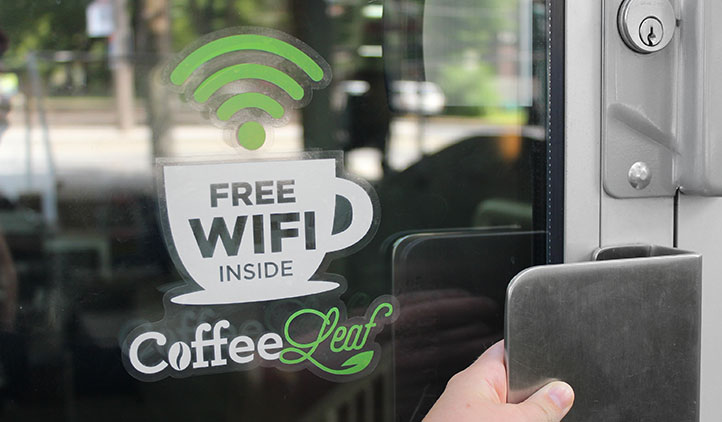 Clear Bumper Stickers are perfect for rear window stickers or any window application.  Our custom printed bumper stickers are durable, long lasting and fade resistant. Use for schools, teams, promotions and more.  Our custom clear bumper stickers are available with back and front adhesive for inside or outside use.
We used these stickers for our 50th Anniversary Celebration, on Gold Bags & Candy Boxes, they looked awesome. We received many compliments on our giveaways. Great quality and adhered to both items very well. When our need arises for stickers and labels we will definitely be back!
At deSIGNerySigns.com we have more than 23 years experience in designs for our Clear Bumper Stickers. Call us today and let our design specialists help create your next project to promote your product or business.
►FREE GROUND SHIPPING! ►Low Cost & Quantities ►Fast Turnaround
FREE Shipping on all decal and sticker products | Free layout | A+ BBB rating | 23 years in the business | Call Today for a free quote on Clear Bumper Stickers.
We can use your artwork or we will layout and design for you – Just request a quote and let us know what you need.
Custom clear bumper stickers are great for schools, libraries, churches, fund raisers, community activities, businesses large and small, and privately owned service companies. The transparent value of our bumper stickers stands above the rest and they help your desired audience to see things clearly. The transparency is clear and displays colors beautifully without taking away the appearance of your vehicle or your printed graphics.
Clear Bumper/Window Stickers 125 Stickers 250 Stickers 500 Stickers 1,000 Stickers   3″ x 11 ½"  – One Color $268.00 $305.00 $365.00 $461.00 3″ x 11 ½"  – Two Colors $387.00 $433.00 $510.00 $625.
00 9 ¼" x 2 ½"  – One Color $268.00 $305.00 $365.00 $461.00 9 ¼" x 2 ½"  – Two Colors $387.00 $433.00 $510.00 $625.00 7 1/2″ x 3 3/4″ – One Color $268.00 $305.00 $365.00 $461.00 7 1/2″ x 3 3/4″ – Two Colors $387.
00 $433.00 $510.00 $625.00
Check out our Summer Sale for savings on Custom Transparent Bumper Stickers and Clear Bumper Stickers in the following link.
Bill was very responsive, was professional, promptly implemented my requests and graphic edits, and had a quick production time. He help make the transaction a breeze. Anna-Marie Termini with Long and Foster, Realtors Vienna, VA www.longandfoster.com/Anna-MarieTermini
img" data-cycle-swipe="true" data-cycle-log="false" data-cycle-auto-height="calc">
The two sizes mentioned are 9.25" x 2.5" and a 11.5" by 3". Both of these sizes are available in either face adhesive or back adhesive. What's the difference? The difference is major as well as the affect. Face adhesive for transparent bumper stickers is beneficial for the reason that it can be placed on the inside of the window and read from the outside. Keep in mind that not everyone you give these transparent bumper stickers to will have crystal clear glass on their vehicles. Having a tint on vehicle windows will darken the appearance of the no-background see-through bumper sticker and leaving it unreadable. Ordering both and letting your customers decide is the best way to go. The back adhesive is just the opposite of face adhesive. It can be applied to the exterior and be read perfectly.
This is not an ad. This is a shout out to everyone who has been inspired to create some awesome stickers, who in turn inspired us to create this video, which we sincerely hope will inspire others to create some awesome stickers, labels, custom decals and more.
Bumper stickers are able to say a lot without having to say too much. Stickers for your bumpers are capable of displaying support, opinions, and interests. The creations for bumper stickers are endless with so many options available in just our clear bumper sticker line.
We understand that you don't want to waste your time or money ordering a custom product from StickerYou that isn't going to fit your needs, so we created this chart to help you determine which material is best for your custom stickers, labels, or wall decals.
*White ink background can be printed, an additional ink color charge will apply.  It is not necessary but is recommended that any ink on clear material should be backed up with white ink to limit transparency.  White ink is priced as an additional ink color.  For Pantone color matches, please add $35.00 per color.  Custom shapes are also available, please request a quote for pricing.
Our skilled art department will design a creative and professional sticker for you, FREE!
How can deSIGNery Signs help you today? Click here! Contact Us
One decision we definitely strongly suggest is to always outline the text on your clear bumper stickers with white. The white is counted as an additional color but will be well worth it. When you have a transparent bumper sticker with red text applied to a black painted vehicle or darkly tinted window, the red will be swallowed up and difficult to be read. Having it outlined with white will accentuate the red and will be a true color. This isn't just applied to red, it is to all colors except for white.
You may also like Custom Clear Decals Vinyl Lettering and Numbers Vinyl Window Graphics Window Clings
SCROLL DOWN FOR SIZES AND PRICING!Ink and material colors are an electronic representation and may be exact on screen.
Whether you need to move it or keep it stuck, StickerYou has a wide variety of customizable clear options to let your brand's unique logo be front and centre and let your product shine through. Custom stickers with a clear backing are a great idea way to highlight any product or gift. They allow you to highlight your product in a unique way without ever compromising style. We also think they make for interesting decorative tools for around the home, special events, and as gifts! Clear stickers are also a fantastic idea for any window-facing business. Customize your clear stickers with business logos, sales, wifi passwords, or any information you need your clientele to see. Best of all, white ink prints beautifully vibrant on clear vinyl, so any design or logo you have that uses white is guaranteed to be noticed. Our clear stickers can be printed either front or back facing (which makes them terrific for mirrored surfaces as well), in any size or any shape. All our clear stickers are easily removable without residue, which means you can stick them anywhere anytime that's convenient for you. Next time you think custom, think clearly – with custom clear stickers from StickerYou.
Try out this little-known hack within our Sticker Maker to create knocked-out clear text on your sticker designs! (It's super easy, we promise.)
We offer many additional sizes, quantities and options not listed on our website.
Get weekly inspiration, fun ideas, and great deals delivered to your inbox!
Pricing is the total cost for One & Two Standard Ink Colors – Additional Colors Available, Request a Quote
Add an antique touch to plain glassware and jars with this incredibly easy and inexpensive DIY trick!
Very high quality and quickly got the finished product to me. I left a logo off of my expensive business cards that had to be on them for me to be able to use them. I got the smallest clear back stickers that you offer, with our company logo on them. I was afraid you'd be able to tell that it's a sticker and that it'd look tacky but it doesnt. It looks awesome. You can't even tell it's a sticker! I am very impressed and will most certainly use StickerYou.com for any of mine or my company's sticker needs.
Promote your business, window signage, or next big event with StickerYou's Clear Stickers! Choose front or back facing adhesive stickers to stick on windows for signage. Clear Stickers are printed with white ink, and are UV coated to give them more abrasion resistance and waterproof durability.
It was great to finally find a company that provides a good sticker at a reasonable price in small quantities.
Keep up on our monthly cost-saving product promotions. Enter your e-mail and subscribe to our once a month newsletter.
Don't See What You Need or Not Sure What You Need?  Request a quote below.
Related Tutorials How do I add an image to my design? How do I add text to my design? How do I adjust the size of my die-cut stickers? How do I make a custom logo sticker? How do I make clear stickers? What format of images can I upload? What is a front-side adhesive sticker? View All StickerYou Tutorials 
We offer the largest selection of custom printed clear bumper stickers!  Great for ally types of businesses
Our custom transparent bumper stickers are available in 2 different sizes that are the most popular sizes requested when it comes to this type of sticker. Bumper decals are created using a material which is clear polyester and the adhesive is a permanent, pressure-sensitive adhesive. This material is very tough and withstands all outdoor elements and weather conditions. Our inks used are UV inks which help prevent quick fading from harsh sunlight.
Clear bumper stickers are custom to the text and colors you want to use with the choice of two popular sizes. If you are not sure how the size will work or how a color will be displayed, contact us for a free sample. Free samples are provided so that you can have a physical sample of what the product is you are interested in. There is no guess work or blind orders. You know what you will get before you buy. Our talented staff will suggest the correct color usage and layouts to help your clear bumper sticker stand out above the rest. So hurry up and contact us today!
Show off your school pride, favorite team or your message.  These clear bumper stickers are printed by silk screen so they have fade resistant inks and are long lasting.  They are available with adhesive on the front for inside window applications or on the back for outside applications.  White back up ink is recommend to make your sticker more opaque and stand out.  Order you clear bumper stickers today!
Clear bumper stickers are not a way for us to make more money off of having the white be an additional color, but having a transparent bumper sticker lets what you want to expressed be expressed loudly. It stands out without cluttering up your bumper or window. Clear stickers give a clean look without worrying about small individual vinyl text peeling off easily. They are convenient when it comes to installation and very easy to remove.
BBB Member since 2004 with a proven record of complaint free customer satisfaction on items like Custom Transparent Bumper Stickers and Clear Bumper Stickers. Click on the BBB logo above to check our record or leave a customer review.