Custom Sticker Sheets Printing
round stickers Custom Sticker Sheets Printing
round stickers Custom Sticker Sheets Printing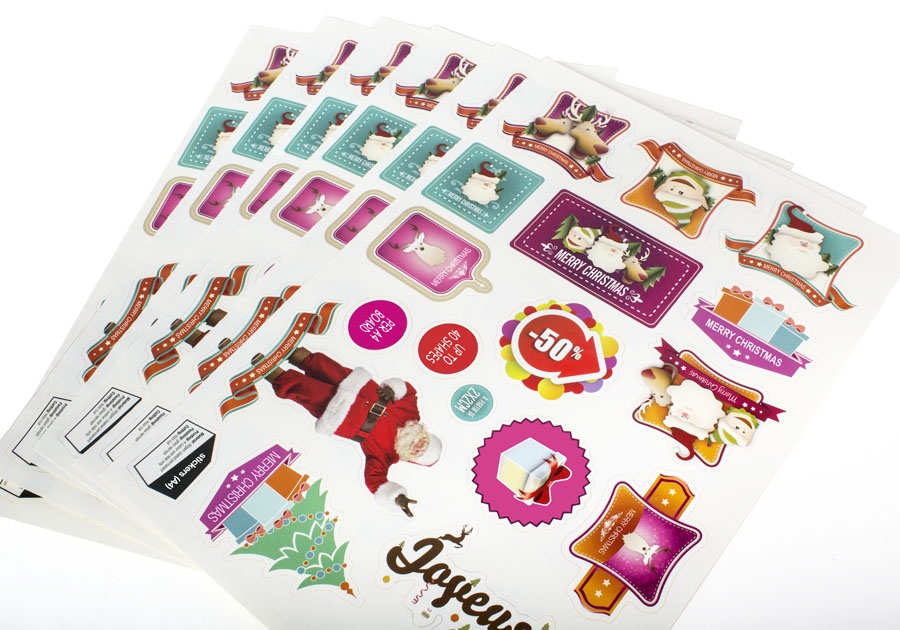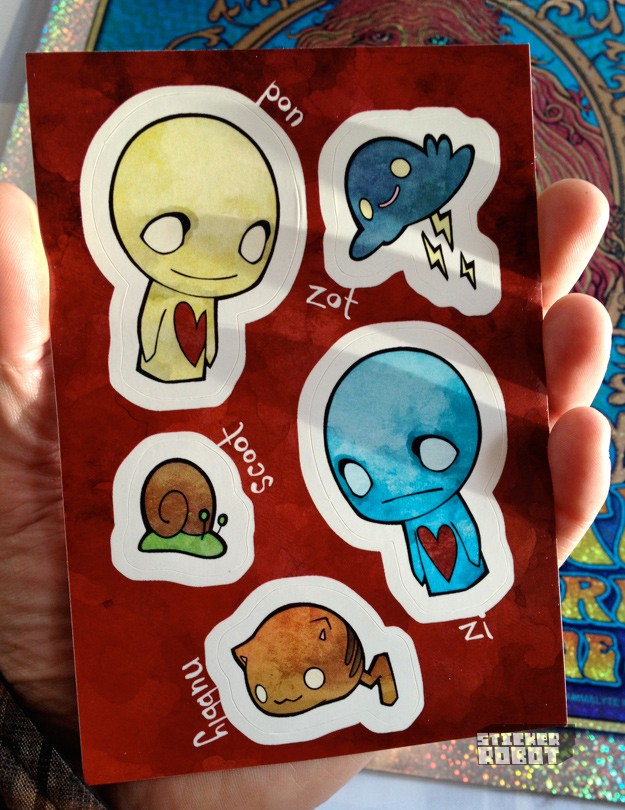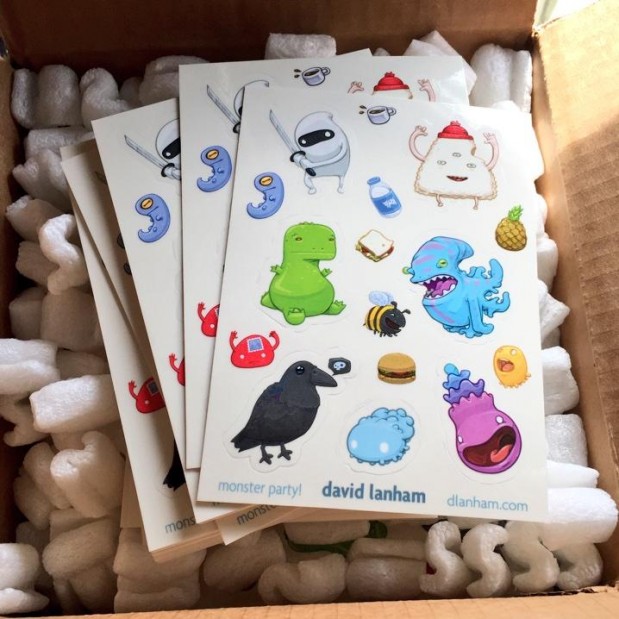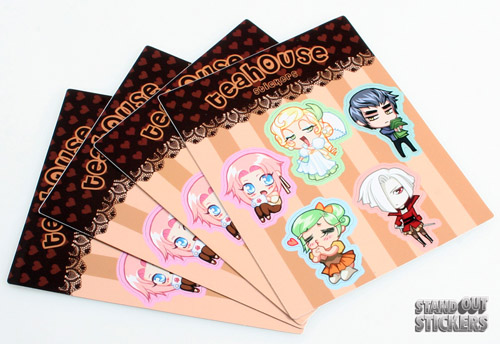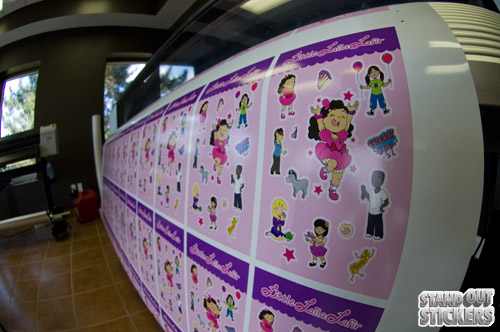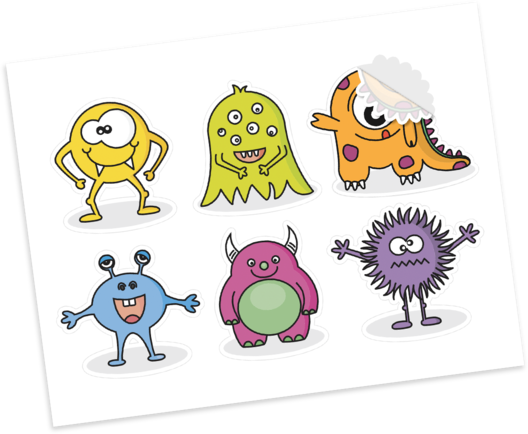 Uncoated or high gloss stickers Multiple sticker size options Prints in as little as 1 business day
If you are developing a new product that has a set of decals, labels or stickers, you may consider a "Label Set" that has all the stickers for a single product on it. Short run and prototyping products in this way can save money and time. Using sticker sheets also keeps label and sticker inventories organized if they come in sets.
15% OFF Circle Stickers! CODE CIRCLE15  (Thru 7.27.18) Order Custom Stickers from $25! Production Time: 5 Business Days  (After proof approval)
Get your files proofed and checked for errors without paying a cent. We are so confident in the quality of our printing that we provide 100% free proofing. No order commitment or credit card is required!
Die Cut Stickers Circle Stickers Oval Stickers Square Stickers Rectangle Stickers Sticker Sheets Sticker Hang Tags Cut Vinyl Decals
Bumper Stickers Custom Stickers Promotional & Event Stickers Campaign & Political Stickers Vinyl Stickers Oval Stickers Clear Stickers Business Stickers Kids Stickers Round Stickers Bulk Stickers Die-Cut Stickers Sticker Sheet Printing Metallic Sticker Printing
Sticker sheets are printed 8.5" x 11" in size. The number of stickers per sheet depends on how big your stickers need to be. We have different sticker sizes to pick from: 2.685″ x 1″ (30 per sheet), 3.5″ x 2″ (12 per sheet), 4″ x 2″ (10 per sheet), 4″ x 3.33″ (6 per sheet), and 5″ x 4″ (4 per sheet). Simply select the sticker size you need from our dropdown menu as well as the number of sheets you'll need to get an idea how many stickers will be printed for you.
For the designers reading this we have some basic dieline guidelines. It's best if the die has no hard corners, slightly radius the edges. Two opposite sides of the sticker sheet need apx. 0.375″ safety zone. The other 2 opposite sides 0.5″ safety zone. Each sticker needs .125″ bleed and inset margins and each sticker has to be .0625″ away from each other.
Nope we don't charge for dies or dielines. Our laser die-cutting has eliminated physical dies and die charges. If you want a silkscreen printed sticker sheet, we still must make an old school die out of wood and steel to cut your stickers. We charge for silkscreen dies that we make.
Sticker Sheets are a creative way to print many custom shaped stickers all on one sheet. Combining several elements onto one sticker sheet makes it more economical and a fun way to showcase multiple designs.
Save time by using our free templates. Our templates have been setup with proper bleeds and margins, assuring your print job turns out accurate. To download, select a file type and click on the size below.
One of the hardest things to do is to create the die line so that it works for your artwork but also works for the printing and cutting process. Our pre-press and art departments work together to make your project work within our manufacturing capabilities.
You can print sticker sheets easily by uploading your file. Our team will provide a free file check. If you need it, you'll be sent a proof of your file to verify that everything is in order. Sticker sheet printing can be done and ready for shipping ias fast as one business day.
Custom sticker sheet printing combines the best things about cut-to-size and roll stickers. Just like roll stickers, you get to peel off and apply stickers in a continuous and efficient manner that can be stored neatly in a stack just as you would cut-to-size stickers. Our sheet stickers are kiss cut for easy peeling and work great as address or mailing stickers, food labels, or as product tags.
If you have several individual small stickers you could save money by combining them on a sheet saving individual job setup charges and overall cost per sticker or label.
If you have several small stickers or labels that you would like us to print combined on one sticker sheet, try your best to lay them out the way you like, send us the individual elements and we will use your instructions to create a mock up of your layout for you.
Custom Sticker Sheets Free Custom Shapes & Fast Turnaround ORDER NOW
OverviewBeautiful, Stackable Stickers with Sticker Sheet Printing
Custom Stickers & Vinyl Decals that make you Stand Out! Buy Stickers Get Samples