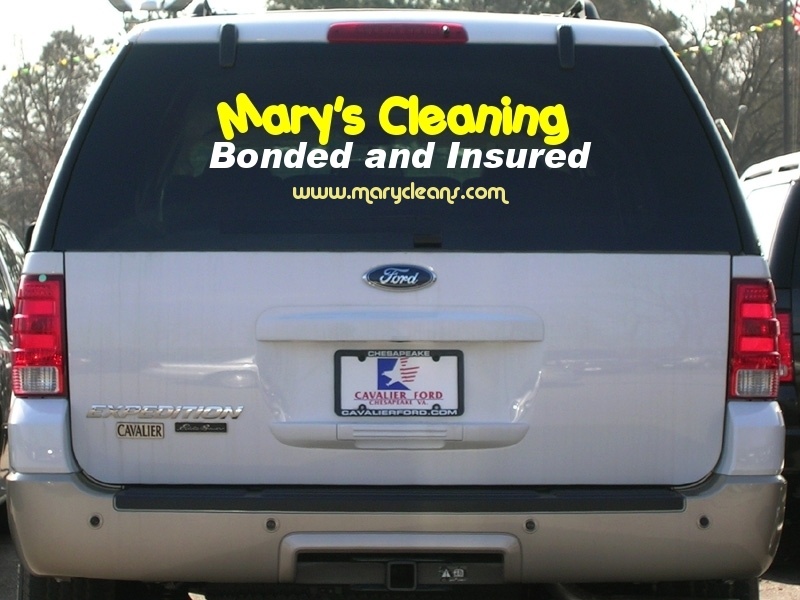 Premium self-adhesive vinyl sticker letters are precision cut on a computer driven plotter. The custom vinyl lettering is available in 23 colors and 24 type styles. After the computer cuts the vinyl lettering, we weed out any excess material and apply a transfer tape. The transfer tape holds the vinyl letters in place when you apply them. We do not charge extra for the weeding or taping.
Applied to outside of window. Adhesive on backside. For full coverage of your window. You will need to design just larger than your window size, and trim off excess after installation.
Custom Shape Clear Vinyl Custom shape outline around graphics to make a one-piece shape cut sticker. Clear sticker type.
Permanent Decals High gloss long-term indoor and outdoor vinyl. Utilizes air release technology to allow bubbles to be pushed or pressed out during installation. White or clear sticker type. Custom shape full-color prints.
We use First Class or Priority Service depending on the package dimensions and normally takes 2-4 business days to arrive. Depending on the total items in your order we may use a different carrier or service to expedite delivery. First Class and Priority Mail are not a guaranteed service.
Car Magnets US DOT Lettering Car Lettering Car Window Lettering Car Wraps
Our custom rear window decals provide total visibility Are available in countless shapes and sizes Have completely customizable graphics options
If you're file exceeds our 40MB maximum file size limit or need to upload multiple files. Please skip the file upload process, and continue with checkout with your total quantity. Once order is placed you will be contacted via email to upload files.
Large files may take several minutes to upload, please be patient.
Custom Shape White Vinyl Custom shape outline around graphics to make a one-piece shape cut sticker. White sticker type.
Select One Black White Slate Grey Pewter Almond Cocoa Silver Bright Gold Canary Yellow Sunflower Orange Burgundy Red Blossom Forest Green Kelly Green Vibrant Green Teal Dark Blue Vivid Blue Olympic Blue Light Blue Purple
First Number = % Vinyl     Second Number = % Perforated HolesHigher first number the harder it is to see in from outside.
Select One Antique Olive Medium Architectural Arial Arial Bold Barnum Bauhaus Benguiat Brush Script Casual Italic Script Clarendon Bold Clearview Light Clearview Bold Cooper Fritz Quadrata Futura Goudy Bold Helvetica Helvetica Bold Helvetica Light Hoffman Italicized Script Kabel Optima Semi Bold Perfaire Roman Classic Times Bold Turner Script University Roman Bold See Type Styles
If you already placed your order and would like to put your order into rush production. Please add our Rush Production Fee product to your cart, and continue with checkout. Otherwise, you may email [email protected] after order is placed with your deadline to see if you need rush production for your order. Additional fees may apply.
Vehicle Graphics, Auto Body Decals, Bus, Van, and Food Truck Graphics, Specialty Vehicles
Decking out your business' windows is just as important as taking care of the wall space and boards. When you optimize your brand's visibility, you can expect a much stronger degree of awareness, especially in the long term. See-thru perforated window graphics are some of the most advantageous ways to maximize your marketing space, and Sticker Genius is sure to help you get the job done.
Restickable StickleMe The truly restickable indoor and outdoor sticker. Will stick to most hard to stick surfaces, including cinderblock. It is truly amazing in its respective properties. Two surfaces that StickleMe may not stick to our stucco (and stucco-like textured walls) and fabric (fabric surfaces leave fiber on adhesive, which reduces the StickleMe's "reusability"). White sticker only. Custom shape full-color prints.
XTRA STRENGTH Permanent Decals Aggressive high-tack adhesive. Long-term indoor and outdoor special adhesive vinyl. Printed on white vinyl only cut directly to artwork edges. No clear outline option. Custom shape full-color prints. Specially designed to conform to "hard-to-stick" and textured masonry surfaces such as brick, stucco, and concrete. Outdoor durability up to 7 years. Does not have air release technology like standard Permanent Decals.
Select this option if you want a contour cut applied to your graphic. You may indicate your own cut path in file with a 1 pixel stroke on a layer called "cut".
Please note that if you do NOT use vinyl overlaminate it is very difficult to see through the perforated window vinyl when driving in the rain.
Genius Static Clings Clings to smooth surfaces without adhesive. Apply to outside or inside of windows. White or clear sticker type. Custom shape full-color prints.
We offer custom vinyl lettering that you can apply to cars, boat, truck graphics, windows, signs, banners, walls or virtually any smooth surface. It is the same vinyl letter material that your local sign shop uses to make decals and stickers. Our vinyl lettering comes with an 8 year guarantee and is an easy do it yourself lettering install.
By contacting Sticker Genius, you can see what options are available for you. We can help answer any questions that you may have, and our experts can help make sure that you get the graphics you need for your advertising goals.
Custom orders will require you to approve a proof by email before we can begin printing your order. Be sure to check your email (also spam folder just in case) within the next 2-4 business days (or sooner) to review and approve your order.
1. Proof Sent: 2-4 business days from date order is placed (or sooner) 2. Standard Production Time: 2-4 business days after proof approval 3. Shipping Time (determined by shipping method selected during checkout) If you would prefer to use a company shipping account please email us with info.
Removable Genius Vinyl Semi-gloss short to medium term repositionable indoor and outdoor vinyl. Works great on a variety of surfaces including metal, plastic, glass, painted drywall, sanded wood (without lacquer) and most any nonporous or non-textured wall. White or clear sticker type. Custom shape full-color prints.
We are not set up for international shipments. We do not ship COD or bill to third parties.
Not only do we fully customize these custom rear window graphics, but we also provide customers with versatile sizing options for all of their needs. Whether you are planning on taking care of small sections of the window or need massive custom rear window graphics to cover the entire surface, we can help you.
A rear window graphic is an inexpensive way to promote your message or brand. Dollar for dollar, it is one of the best advertising solutions you can purchase. The number of drivers on the road is at an all-time high. It is likely that someone will notice your rear window graphics and remember them when it comes time to inquire about your services.
Exact Cut Transfer Decals Individual lettering or designs cut directly to the artwork. Transfer tape is used to apply exact cut decals. Only letters left on the surface after transfer tape is removed.
One of the biggest benefits you get from using our online tool is the ease of creating your rear window graphic. With a few simple steps you could have a design that would be impressive. As soon as you start the letter creation process you have the ability to preview your work. This means you can undo or add whatever style and colors you wish before ordering.
Accepted file types: jpg, jpeg, png, eps, ai, psd, psb, pdf, tif, tiff, gif, indd.
Sizes larger than 52″ on both sides will be shipped in multiple pieces with an overlap at seams.
Caution: Always pre-test vinyl installation on vehicles. Do not install if there is any adverse or negative impact on sensors and/or other safety-related equipment on the intended vehicle
We always plan ahead for the long term when we make our car rear window decals and other stickers. One of the most difficult things to deal with is fading and color loss, and we strive to eliminate these problems. Our custom back window decals are vibrant, and they are built to last for as long as you need them.
Using a rear window graphic as an advertising tool would definitely increase your visibility in your area. Besides, where else can you find someone that will work around the clock, wouldn't need training, and require no paycheck to promote your business.
Proof is sent same day or following business day Once proof is approved your order will ship same day or following business day Please select correct shipping method during checkout to receive your order in time.
Repositionable Micro-Suction Window Genius Micro-suction technology applies to surfaces using no adhesive. Indoor and outdoor use. Works great with the following flat surfaces: Glass, coroplast, metal, plexiglass, vinyl, Formica, stainless steel, and most plastics. White or clear sticker type. Custom shape full-color prints.
Letter Boards Bulletin Boards Indoor Office Bulletin Boards Outdoor Bulletin Boards Wood Frame Bulletin Boards Sliding Glass Bulletin Boards Menu Display Directory Letter Boards Indoor Directory Letter Board Outdoor Directory Letter Boards Wood Framed Letter Board Open Face Letter Board Letter Board Replacement Panels Sign Letters Building Letters Changeable Letters Plastic Letters Metal Letters Vinyl Letters Marquee Signs Economy Marquee Signs Portable Marquee Signs Storefront Business Marquee Signs Readerboard Marquee Signs Metal Letters Marquee Signs Outdoor Message Centers Sidewalk Signs Magic Master Signs A-Frame Signs Signicade Signs Windmaster Signs Kits & Parts Parking Signs Custom Parking Signs Handicap Parking Signs No Parking Signs Parking Lot Signs Parking Control Signs No Truck Parking Signs Traffic Signs Regulatory Traffic Signs Warning Traffic Signs School Traffic Signs Road Construction Signs Guide Traffic Signs Reflective House Number Signs Stencils Handicap Parking Stencils Number Stencils Letter Stencils Interlocking Stencils Parking Lot Templates Arrow Stencils Custom Stencils Sign Frames & Stands Sign Frame Stands Poster Sign Frames Banner Stands Hanging Sign Frames Easels Custom Signs Banners Flags Yard Signs
If you need rush production for your order (separate from shipping time) please select the rush production option on checkout page.
You Are Here: Home / Products / Vehicle Graphics / Car Window Decals / Perforated See Thru Car Window Graphics
All orders purchased or approved after 3:00 pm EST will be processed the next business day. For example, if proof is approved at 3:45 pm EST it will not begin our process until 8:00 am EST the next business day. Please contact us if you need to expedite this process.
Custom rear window car decal stickers promotes your message as the vehicle decal decoration is viewed by passing motorist as you drive. The affordable lettering is ready-to-apply and very easy to install. You can have a one or two line decal. A second line reduces the overall height of each line. Premium vinyl is very thin and produces a conformable product that allows easy sticker application over difficult surfaces and comes with a nine year guarantee.
Vinyl stickers come pre-spaced on a wax liner. Installing custom decals is 4 step process but basically you just peel and paste to apply. A squeegee applicator included with each order. First clean the surface you are applying the vinyl sign letters to. It needs to be a smooth non-porous surface. Second, tape the vinyl decal along one side. Third, flip over the decal and remove wax liner. And lastly, squeegee decal and remove transfer tape.
Removable Genius Vinyl (Premium) High gloss medium-term indoor and outdoor vinyl. Removable or permanent applications. Utilizes air release technology to allow bubbles to be pushed or pressed out during installation. White or clear sticker type. Custom shape full-color prints.
This item ships through the USPS (United States Postal Service). The US Postal Service has become the premier carrier for small parcels because of fast delivery times (even Saturdays), reduced damage claims and discounted prices. Even large companies like UPS, FedEx and Amazon have partnered to deliver through USPS.
At Sticker Genius, we like to think outside the box. Literally. We specialize in all types of shapes without you needing to confine yourself to boxes or rectangles. Simply ask us about what we think would work best and we will be ready to help you with a versatile sticker creation.
No two companies are the same, so why should any graphic options be the same? We know how important it is for you to market for your needs, and that is why we take pride in all of the work that we do. Simply tell us what you would like, and we will take care of the rest.
The Custom Rear Window Decals belongs in the Vehicle Maintenance, Care & Decor > Vehicle Decor > Vehicle Decals category.
Premium vinyl lettering material is made at a factory from a casting process. Premium vinyl is made very thin which produces a conformable product that allows application over substrates with rivets, corrugations, and complex curves. Durability, color and other properties of premium vinyl decals is generally higher than that of other vinyl lettering films due to the manufacturing method and the raw materials used. Premium vinyl stickers offers the lowest shrinkage of all vinyl films because the film has not had any stress applied during the manufacturing process.
JavaScript seems to be disabled in your browser. You must have JavaScript enabled in your browser to utilize the functionality of this website.
Related Images of Custom Rear Window Decals