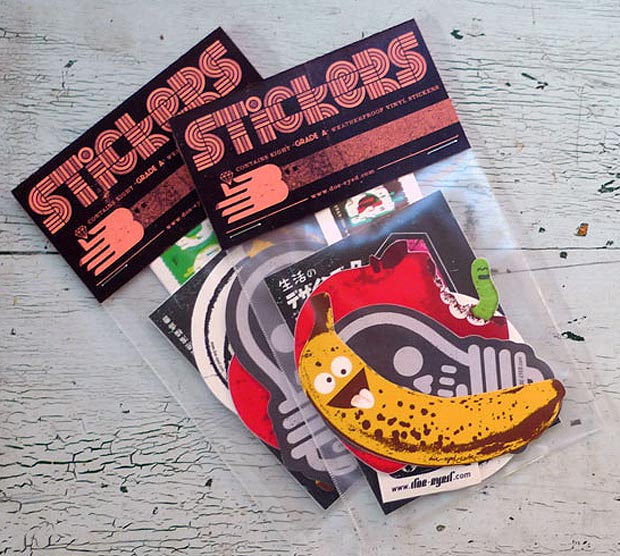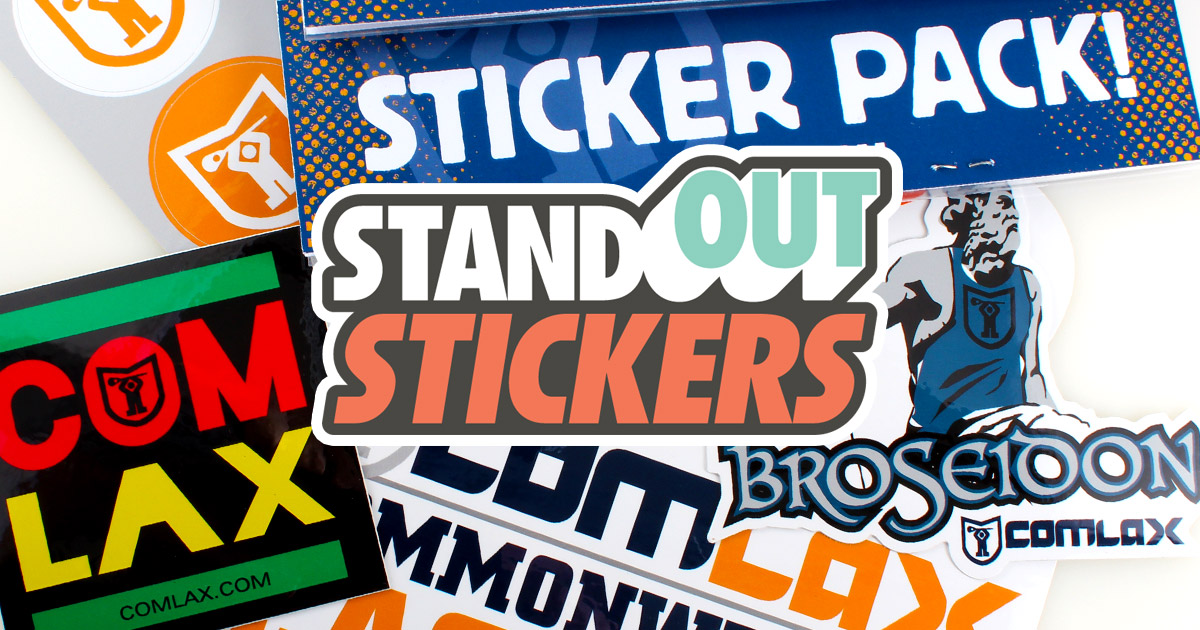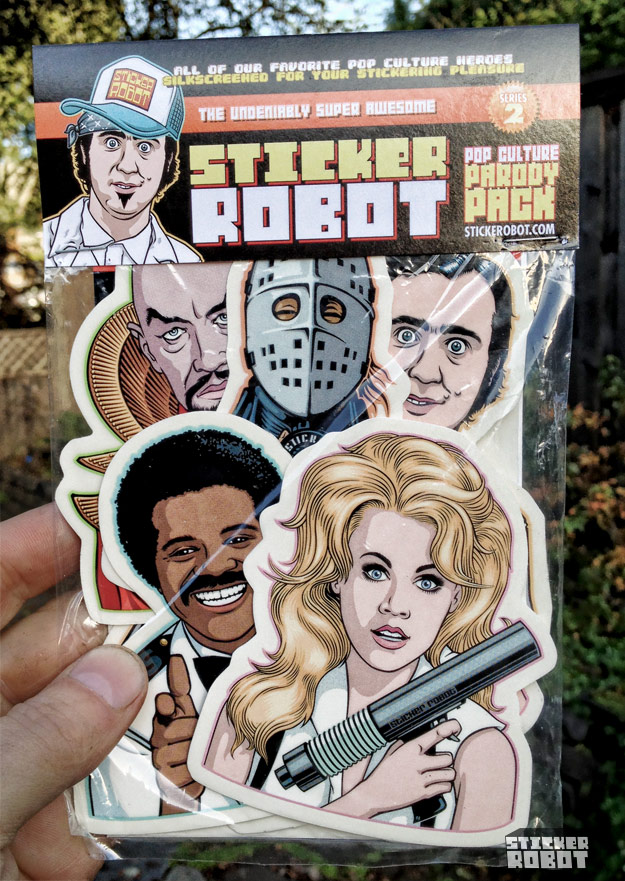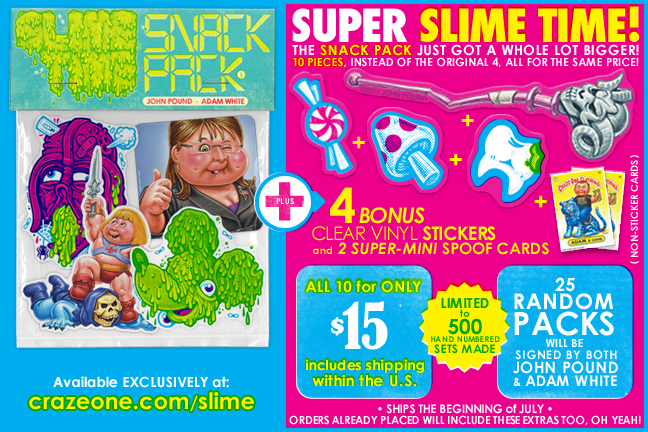 Your pack's top card size will depend on the qty and size of stickers you want in each pack. We will help you determine the size for this part of your pack once you've confirmed the pack contents.
Create your artwork with the resolution at 300dpi – the larger and clearer your file is, the better the end result when printed.  Please note, we don't accept 72dpi files as they are not usually adequate to create a quality job.
Use text wisely – remember what size sticker you are designing for.  A larger sticker will fit more information/imagery on than a small one.Remember to add your custom shape as a line on your artwork (ideally as a vector line, or as a separate layer) – make sure your cut line is clear, so we know where you want your stickers cutting.
If your sticker pack headers are different on the front and back – remember to let us know which is the front and which is the back, so we know which way to package them!
Below you will find templates for our standard sized & shaped vinyl stickers. There is also a template for custom die cut vinyl stickers which can be resized if needed. Remember to prepare your file according to our Artwork Requirements. Also read our FAQ if you have any questions. If you still have quesitons, Contact Us with any questions regarding file preparation. There is a layer where you need to provide a 1pt stroke outline for where you'd like your kiss cuts placed. Only include the kiss cuts you have paid for. Discrepancies will require us to contact you and slow your production.
Product Info Custom sticker packs are a perfect way to present your awesome stickers ready for sale on your merch table, or in your shop.  Group a collection of designs in custom branded packaging, or just make a simple set of stickers into a great giveaway item!  Check out our pictures to see some ones we made earlier…
FREE SHIPPING! CODE FREESHIP  (Cont. USA) Order Custom Stickers from $25! Production Time: 5 Business Days  (After proof approval)
FREE digital proof with every order. We won't print until you're happy. FREE shipping on all orders to the contiguous USA with code FREESHIP. Two finish options! Original Gloss or Matte Finish to give your stickers a silky smooth look! We constantly reinvest in ourselves to always have cutting edge equipment! We setup, print, cut, pack and ship your custom sticker packs in our 16,000 sq.
ft. facility located in Medina, Ohio. Fast Turnaround to meet your tight deadlines! (3-5 business days) Live In-House Customer Service Chat right on the site! High quality sample photos to see our quality before you buy! Trusted by global brands including Disney, Twitter, Google, and many more.
High quality templates make sure your order comes out perfect every time!
Sort By Position Product Name Price Popularity Set Descending Direction
QTY3 STICKERS4 STICKERS5 STICKERS100£100.00£150.00£165.00200£200.00£250.00£275.00300£300.00£350.00£385.00400£380.00£450.00£510.00500£465.00£550.00£625.001000£900.00£1,050.00£1,200.00Prices include VAT and free standard delivery!
Custom-shaped full colour vinyl stickers – in custom branded packaging!
How Many Designs Please Select 1 2 – £10.00 3 – £20.00 4 – £30.00 5 – £40.00 6 – £50.00 7 – £60.00 8 – £70.00 9 – £80.00 10 – £90.00
48-page A6 notebooks with full colour custom printed covers – inside & out!
Delivery Info Get your sticker packs shipped out to you within 8 working days.  Need them faster?  We can do that for you!  Just choose express delivery at checkout, and let us know your deadline.
You may also purchase "Template Help" at checkout for more hands-on help placing your artwork on our templates.
Would just like to thank Awesome for producing the most perfect products! It's my first time using this company, and I'm very pleased overall with my order of notebooks, badges and pocket mirrors. I shall definitley be returning.
So handy that there's an option for packaging too.
Making sure that your artwork file is sent across to us correctly is crucial…
You can rest assured that your stickers from StandOut Stickers are the highest quality available. We constantly reinvest in our company to offer the best quality materials and printing technology for you!
Custom printed ceramic mugs – printed in full colour, complete with custom gift box packaging!
Four 25mm (1 inch) custom-printed full colour button badges in custom-printed packaging.Our 25mm badge packs are awesome!
Increase retail success! What can you do to increase your custom stickers' retail value and collectability? Put them in a custom sticker pack! We use the same next-generation printing technology to create a custom top card with your artwork on it, and poly-bag as many custom stickers as you'd like, making one attractive package.
We can also offer price tags, barcodes, and other features that make your sticker pack retail-ready! You can use our templates to design your custom stickers that will be included in the custom pack and we will help you choose a packaging size.
Try our Pricing Calculator or email [email protected] to get a quote for your unique Sticker Packs!
Full colour print onto durable adhesive vinyl – custom cut to your design!10cm base sticker size.
Available Base Sticker Size Options:You can have any shape sticker within a 10cm x 15cm base The starting point and most important aspect of a printing job is your design. 
Home My Account Cart Order Now Custom Stickers Die Cut Stickers Circle Stickers Oval Stickers Square Stickers Rectangle Stickers How to Order Custom Stickers Products Custom Vinyl Stickers Die Cut Stickers Sticker Sheets Circle Stickers Oval Stickers Square Stickers Rectangle Stickers Bumper Stickers Sticker Hang Tags Sticker Packs Cut Vinyl Decals Templates Samples Custom Sticker Samples Die Cut Stickers Samples Sticker Sheets Samples Circle Stickers Samples Oval Stickers Samples Square Stickers Samples Rectangle Stickers Samples Sticker Hang Tags Samples Sticker Packs Samples Bumper Stickers Samples Vinyl Decals Samples Request Samples Unique Projects Help Contact Us Sticker FAQ Vinyl Sticker Material Details Kiss Cut VS.
Die Cut Stickers Sticker Hang Tags Easy Peel Stickers Accepted File Formats Rich Black Ground Shipping Time Art Requirements
Free Shipping on all Orders* FREESHIP *Orders shipped to Contiguous USA. View Offer Details
Select a Template: Die Cut Sticker Template 4″x3″ Sticker Pack Top Card 5″x3″ Sticker Pack Top Card 9″x4″ Sticker Pack Top Card 1.5″ 2″ 2.25″ 2.5″ 3″ 3.5″ 4″ 4.5″ 5″ 5.5″ 6″ 2.75″x1.75″ 3″x2″ 4″x2″ 4″x3″ 5″x2″ 5″x3″ 5″x4″ 6″x2″ 6″x4″ 8.
5″x2.75″ 10″x3″ 1.5″ 2″ 2.5″ 3″ 3.5″ 4″ 4.5″ 5″ 5.5″ 6″ 1.5″ 2″ 2.5″ 3″ 3.5″ 4″ 4.5″ 5″ 5.5″ 6″ 2.75″x1.75″ 3″x2″ 4″x2″ 4″x3″ 5″x2″ 5″x3″ 5″x4″ 6″x2″ 6″x4″ 8.5″x2.75″ 10″x3″ 2.75″x1.75″ 3″x2″ 4″x2″ 4″x3″ 5″x2″ 5″x3″ 5″x4″ 6″x2″ 6″x4″ 8.
5″x2.75″ 10″x3″ Buy Custom Stickers
Colour Format: CMYKFile Format: PSD, AI, PDF, JPEG, TIFF, EPSFile Resolution: 300dpi
Custom Sticker Packs Home Custom Stickers & Vinyl Decals Vinyl Custom Stickers Custom Sticker Packs
Eye-popping full color graphics from cutting-edge printing tech
Your designs are printed in beautiful full colour using UV stable inks onto a durable heavy duty vinyl with a strong adhesive backing, then packed into a poly bag with a custom-printed branded header.
Each sticker pack comes made up complete with your choice of 3, 4, or 5 custom shaped or straight cut stickers, enclosed in a grip-seal bag with custom-printed full colour headers.Extra Designs Want more than 1 sticker pack design?  Sure thing!  The first design is included in the price and it's just £10 extra per sticker pack after that.  So if you want 2 different style packs you choose the number of stickers in each pack and then 2 for the number of designs.
Suitable for indoor & outdoor use (Up to 5 years fade-free!)
Related Images of Custom Made Sticker Packs