Custom Decals Nanaimo
round stickers Custom Decals Nanaimo
round stickers Custom Decals Nanaimo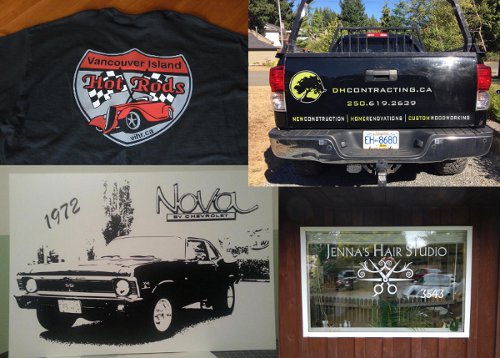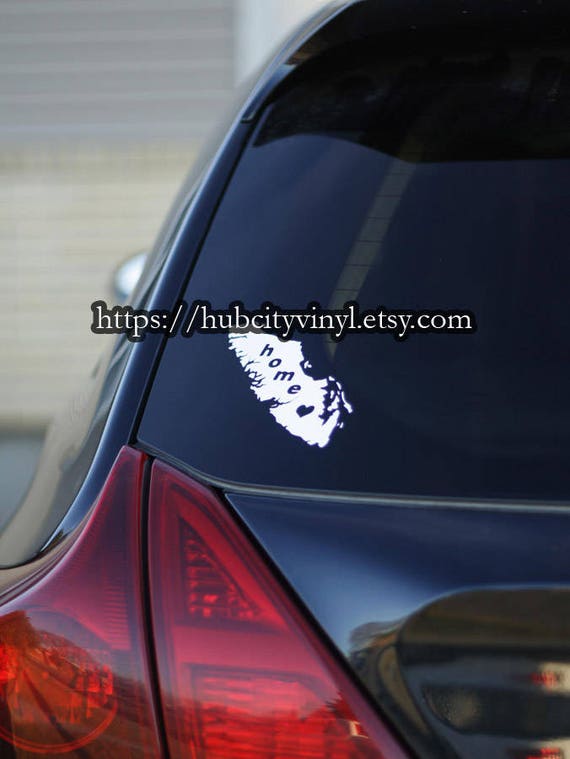 Andy did a number of small window sign jobs for me including changing my logo and posting new hours on the door. He was prompt, meticulous and very thorough. I had no trouble then asking him for a quote on a full car wrap. As you can see by the pictures of my car, Andy's skill and design flare really show through. It's a real head turner and I'm getting amazing results. It's Andy's attention to detail, his creative design skills  and his commitment to good service that make me feel very happy to recommend him to others.–Kathleen Erickson, Owner/Publisher, Buy Sell & Trade, Inc.
I have used Andy's services over the past few years.  He has done some graphic design work for me as well as signage design and installation.  Andy's work has always been of very high quality.  But to me, what defines him most is his refreshingly pleasant manner and rock-solid dependability.  He has my highest recommendation.–Luigi Calvori, Audiologist, Calvori Hearing
It has been really great working with you on all the projects. I'm very pleased and really love your professionalism and prompt attention. Thank you!!–Brenda McIntyre, Cheeky Monkey Glassworks
Thanks so much — not only for your time, expertise and making it look amazing, but also for your patience with us and your stellar customer service!–Kristen Butler, Island Optimal Health & Performance/Moksha Yoga
An inexpensive way to brand a building, advertise a sale, block off a window, or post hours and contact info onto your office space. Easily applied and removed this is one of the most common forms of signage out there today.
Thanks again for doing an AMAZING job!!! I absolutely love all the signs :):)–Shara Wilton, Divine Canine Grooming Salon
Vehicle decals are dollar for dollar the best marketing value out there right now. Compared to other advertising mediums the exposure is enormous for the amount invested and can generate sales and clients
Sandwich Boards Window Decals Plastic Signs Metal Signs Wood Signs Backlit Signs Dimensional Signs Banners Large Format Projects Black Rock Resort St Jeans Giant Salmon Can Uvic 50th Anniversary Ghost Armour Kiosk Wrap
Thank you – the sign looks great. We are impressed and will certainly recommend you to anyone in the future.–Nanaimo Division of Family Practice
Signs set the tone and feel of a business, make your look professional, clean and in line with your company branding. Keeping clean crisp signage shows your customers how you run your business.
My wife and I were impressed by Andy's helpful attitude, his demeanour, and especially the quality of his work, we would definitely use his services again.–Ryan Cochran
Trade shows are a great way to establish or market you existing business. Looking professional is almost a bit of a competition at these shows, making a splash in a crowded hall is important to stand out.
Window decals are probably the best advertising point for a business after signs. Dollar for dollar these will pack more people in to your business than anything else. Eye catching graphics can make your business look professional and get noticed.
Looking for affordable sticker printing in Nanaimo, British Columbia? We are one of Canada's leading providers of sticker printing services. Not only that, but also we can also produce at a lower cost compared to our competitors, we ensure our stickers are printed to the highest quality. If you need cheap stickers delivered to Nanaimo, British Columbia or anywhere in Canada for that matter, Get a quote or simply give us a call on 416 800 3357.
I'm so pleased with the work that De.signs did for my Child care business. Andy was prompt and personable, and the finished product is exactly what I had in mind. Thanks to De.signs Nanaimo for a job well done. I would highly recommend using this company to any business owner looking for advertising options.–Crazy 4 Kids Child Care, Nanaimo
Cheap Custom Stickers in Nanaimo, British Columbia with FREE DELIVERY