Bobby Freky Lady Sticker
round stickers Bobby Freky Lady Sticker
round stickers Bobby Freky Lady Sticker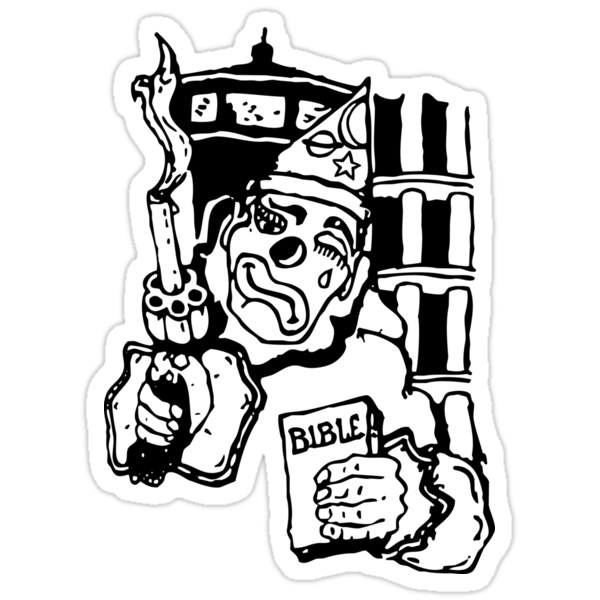 Bobby Draws Skullz Bobby Brown east coast artist and skateboarder specializes in old school style skateboard art . Have fun , wig out .
Despite the seemingly strategic series of moves to reposition Gaga as a diva in the classic Barbra Streisand sense, Campbell and other sources say that nearly all of the singer's current projects have been in the works for the better part of the last year, or longer. "It was important that the message is the yin and yang of Gaga," says Steve Berman, vice chairman of her label, Interscope.
Fast-forward to the Feb. 22 Acad­emy Awards, and the only freaky thing about Gaga's five-­minute musical tribute to The Sound of Music was how not weird it was. Dressed in a floor-length, custom-made Azzedine Alaïa ballgown and with flowing, blonde locks free of the pea-green tint she sported on the Artpop circuit, Gaga brought the A-list crowd to its feet and stole many of the morning-after headlines with her note-perfect ode to Julie Andrews (who later told People she'd made "a new friend" in the 28-year-old singer.)
This article first appeared in the March 14 issue of Billboard.
Gaga's vocally ambitious performance was the result of two months of dedicated rehearsal with her longtime vocal coach. But it also capped off a six-month period of reinvention, in the wake of Artpop's commercial disappointment (the album has sold 744,000 copies to date, compared with 4.6 million for 2008's The Fame and 2.3 million for 2011's Born This Way, according to Nielsen Music). Cheek to Cheek, a jazz-standard duets album with Tony Bennett, debuted at No. 1 on the Billboard 200 upon its September release and won a Grammy on Feb. 8 for best traditional pop vocal album. The set also spawned a worldwide theater tour with Bennett that will include more than 30 dates into the summer, with sold-out gigs at venues like Radio City Music Hall commanding a starting rate of $205 per ticket in the secondary market.
"It's funny to see a lot of websites and blogs saying, 'Why is everybody shocked that she's so incredibly talented?' " says Live Nation's Bobby Campbell, speaking to Billboard in his first interview since becoming Gaga's manager in 2013 (she parted ways with ex-manager Troy Carter just before the release of Artpop). "The world is celebrating her talent in a very mainstream way."
Less than a year ago, Lady Gaga was still the Queen of Shock: a marquee concert for Doritos at South by Southwest ended in her being vomited on by a performance artist; a music video for her R. Kelly single "Do What U Want" helmed by Terry Richardson, was deemed too racy even by her body-flaunting standards; and her Artrave: The Artpop Ball arena tour featured plenty of scantily clad dancers thrusting amid Gaga chanting, "How weird can you make us?!"
Still, one former Gaga associate argues that the Mother Monster may never fully recapture past chart glories ("Born This Way" was her last No. 1, in March 2011) until she loosens the creative reins a little. "She still insists on writing her own songs, and Artpop was a mess. She needs to connect with a young audience, and hers has moved on. Look at Katy Perry or Taylor Swift — not only have they retained a young audience, [their fans] have gotten younger. Taylor Swift is Frozen now."
While Interscope and Campbell say new pop music isn't likely until 2016, Gaga is back in the studio with writer-producer RedOne, who helmed many of her biggest hits including "Poker Face" and "Bad Romance." RedOne tells Billboard that their first session on Jan. 14 represented a full-circle moment — and not just because it happened to be the eight-year anniversary of their "Just Dance" sessions. "She has a cleaner life and I have a cleaner life now — I see her happy, smiling like the girl that I knew before," he says. "She's in a really ­beautiful place."
Gaga's Comeback Plan: Remind Everyone She Can Really, Really Sing
Combined with Gaga's Feb. 14 engagement to Taylor Kinney (an actor on NBC's Chicago Fire) and her Feb. 26 reveal as the star of FX's upcoming American Horror Story: Hotel, Taylor Swift probably spoke for many when she tweeted on March 1, "Is it just me or is Lady Gaga, like, fully LIVING right now?!? #goals."