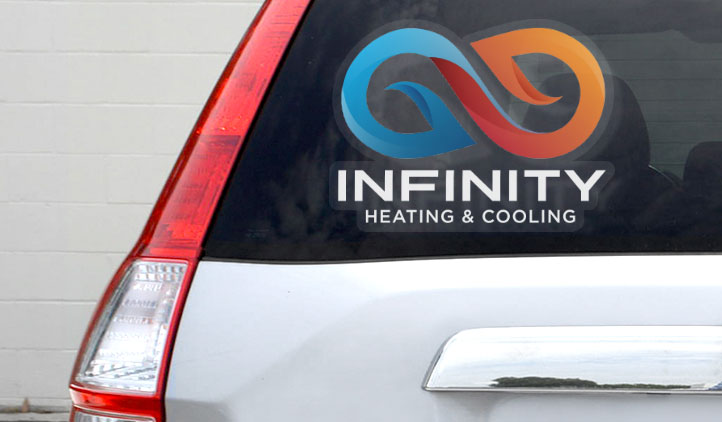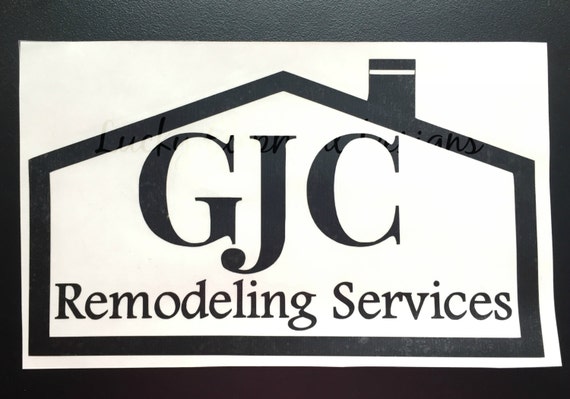 To sum up, marketing is about relationships; communicating what makes you unique and of value to the people who will benefit and are willing to support you. Stickers can be used in a number of ways to strengthen that bond and encourage that the word is spread. That is sticker marketing – utilizing one of the lowest-cost, highest exposure marketing tools available to make and strengthen connections. But, remember, like any form of marketing or advertising, sticker marketing requires proper planning, design and execution to maximize its effectiveness.
 You Know What to Do…  Now Who's Going to Create And Print This Promotional Sticker?
Ask what else the company sells and how much they will be able to assist in making your sticker a strong marketing medium and not just a printed product. Can company help (if needed) with design, copy writing, and/or suggest improvements or cost saving tips when appropriate?Ask for samples of stickers similar in style and purpose to what you are considering.
Ask about guarantees on service and quality.Ask their opinion on number of colors, size, and quantities that will accomplish your desired goals.
Tip: The important answer here is that YOU DON'T need to choose. You have flexibility when it comes to backcopy which helps achieve multiple objectives. Copy changes on initial print runs are very inexpensive. Or leave some blank – print backcopy at a later time at a local print shop (if square cut).
 What Are Promotional Stickers and What Can They Do For You?
This means that marketing and sales personnel, and designers need to be involved in sticker production. If stickers are treated like simple freebies or office products ordered by a secretary or intern, the result will be a simple freebie that does not tie in with your other marketing efforts and/or misses valuable opportunities to sell.
The answers to these questions are essential in determining the most effective choices for color, copy, size, shape, and graphics. It is also important to remember that the backcopy can be changed to fit any number of purposes. It is important to examine these purposes when designing the front of the sticker so as not to eliminate possible uses. For example, if you produce a large bumper sticker you no longer have the option of using it as a postcard, hang tag, business card, etc.
 To Be Effective, Promotion Stickers Should:Be used as both a sticker product and a medium for delivering information.Strike a chord with your target market. Give your prospect/client something of value, something they will not throw away, something that they will want to display because it's "cool", useful, looks great, or because they want people to know about their association with your company or certain viewpoint.
By establishing this bond with your prospect/customer with the sticker (on the front) you are also creating a powerful medium for distributing information (printed on the back of sticker) that will not be ignored.
To achieve these objectives your marketing stickers must be well designed.To be an effective ad medium, advertising stickers require the same attention to strong design – copy, headlines, slogans, color, size, shape, etc.
as any other print advertising.
Consider, once again, the many possible opportunities stickers present beyond arming the public with an identity building mini-billboard:
The material to be printed on and printing process. Make sure the material is suitable for outdoor use and that inks will not fade.Stock sizes. Perhaps there is a size or shape close to what you need that can save you substantial money if you slightly alter design.
Quantity price breaks. Get prices for several different quantities. Many times, getting thousands more stickers won't cost you more or may even cost less due to factory price breaks.Production time schedule and options.
Usually, the faster you need your stickers the more it will cost. Make sure you are very clear about your time frame. Normal production times can vary from one week to five weeks depending on a number of variables.
Other charges. What is included in quote? Copy changes… die charges… shipping… color matches? Make sure all possible options and costs appear clearly on written quote.
It is important to note that in many cases when buying stickers you will not be working directly with the manufacturer. This is a good thing – The best and biggest sticker printers concentrate on printing a quality product and leave the designing and selling to other professionals. If you are working directly with the manufacturer, keep in mind they may have limited production options and their focus is mainly on selling a commodity product, not on what may be best for your identity and marketing.
Who do I want to communicate with (who is my market)? Where do I find them? How do I make contact? What are their interests (what do they want/need)? What is my unique offering, message and/or story (identity)? How do I communicate and broadcast my message/identity cleanly, simply, graphically and quickly to my market and prospects? 8.
Compliment and Enhance Other Marketing Efforts
I can not think of one business that couldn't in some way benefit from the use of promotional stickers.
For example, a company selling bicycles could let a bicycle magazine put subscription information on the back of their sticker. This could be paid for outright, traded for ad space in the publication, or perhaps the sticker could be cooperatively distributed to each other's customers. Both parties benefit.
Promotional stickers, done right, can also become profitable products themselves. A brand name, slogan or image can become a sticky product. You don't have to be Life Is Good or a popular band to create stickers that fans will pay for. If you've got retail options, a unique angle to a specific market, or fans and advocates, you can definitely create a sticker with enough perceived value to warrant people wanting to show it off, and willing to pay for the privilege. Just make sure the sticker fits the customer's personal needs and preferences, not just your own marketing/branding needs.
Although any sticker with your name or logo on it is "promotional" to a degree, the focus of this report is to step beyond stickers which are used simply for labeling and signage. The proven uses we will be discussing are as powerful handouts at trade shows and special events, mailing pieces, gifts or incentives, etc.
Another factor that often limits a sticker's marketing power is simply executing the design, writing, and purchase of the stickers. There are a lot of "sticker" out there, but not many effectively designed, identity building, promotional stickers. Stickers deserve the same attention to detail, design, copy, and integration in the marketing mix as other print mediums.
Step Three: When obtaining information and pricing on promotional stickers be sure to ask about:
Stickers are the most effective promotional tool possible for the price. Shepard Fairey
There are two separate design objectives your advertising decals and marketing stickers need to address. Both involve grabbing the attention of your prospects:
We have already discussed the importance of utilizing the back of your sticker. This area is where many companies' advertising stickers fail to meet their full potential. Unfortunately this oversight is often due to some misconceptions about backcopy such as:
How you can best utilize low-cost promotional stickers and decals to advertise, build identity, support promotions, influence prospects and increase sales!
For over 65 years, stickers have been helping politicians get elected, building companies, establishing brands, advertising, starting conversations and increasing exposure. Yet despite being long-lasting and having a low cost per impression, not enough attention has been paid by marketers and businesses to the power of this sticky marketing tool.  Here are nine reasons astute businesses shouldn't ignore this powerful, low-cost marketing medium.
Websticker is committed to helping businesses and organizations brand and market more effectively with stickers and labels. The promotional goal: strengthening identity, exposure, word-of-mouth and sales.
Our personal goal: the peace of mind and success of our clients.
This report was written to help you maximize the effectiveness of your promotion stickers. These are important considerations and tips when working on the design, printing, and distribution of any promotional sticker.
Tip: If your marketing stickers are being designed in-house or by an agency there should be close contact with the company you have chosen to handle the sticker production. This will not only ensure all production requirements are properly followed but that design is evolving effectively in the sticker format.
Jeff Nicholson is the founder and Creative Director at Freely Creative, Inc. and Websticker.com, a marketing company specializing in the design and production of promotional stickers, decals, and labels. He is the author of Stick This! Using Promotional Stickers To Build Identity, Create Word Of Mouth and Grow Sales.
By linking these two functions you can instantly see the cost advantages and effectiveness of promo stickers. You have information that you want to put and keep in prospects and customers hands. If you want to build your database, perhaps, print a survey, entry form, or subscription card. If you want to mail announcements, news, and advertising, the back of your sticker is a format that won't be ignored and costs as little to mail. By using well designed marketing stickers you can easily accomplish these goals and more.
 A Promotion Sticker Can Function in Two Important Capacities:As a fun, promotional product – A giveaway that is attractive to your clients/prospects, resulting in the marketing stickers being applied to a visible location such as their car.
The "volunteer sales force" this creates then proceeds to drive around promoting your company or product to the world.Promo stickers are also a vehicle or medium that are used to deliver information to prospects and customers.
There are two sides to every sticker and not utilizing the back side is like paying for advertising space and then leaving it blank or only using half of what's available. Would you print a six panel brochure and leave three of those panels blank?
Tip: Perhaps you don't have anything to say, sell, or data to gather by using backcopy (this is hard to believe). You have another valuable option available, to sell or trade the back space to another company looking to reach your target market. This can lower the cost of your stickers (even have them paid for in some cases) or obtain other cooperative benefits.
"How can you choose the right backcopy for all stickers when the sticker will be used/distributed in a number of capacities?"
The design of your sticker must work in both of these capacities. The sticker design must be eye-catching from two feet away while still on it's backing paper as well as eye-catching (and legible) from a longer distance.
Step Two: Ask questions to help find a company that can create and sell you your promotional stickers
You don't need to place multiple sticker orders – just pay a low copy change charge of around $45. (for each copy change) and your stickers can market you in various capacities.
Optimum Sticker Design • Pre Design • A Stronger Sticker • Backcopy for Promotion • Create and Print • Finished Stickers, What Now?
 Other options that may help create a stronger marketing piece for you include:Face slitting – This allows you to have more than one square cut sticker on a sheet or to have information printed on an edge of the sticker that will later be detached.
Thermal die cutting – This allows you to have multiple stickers in various shapes on one sheet. This also allows you the option of placing a die-cut logo on a square postcard or creating larger sheets with removable, different shaped images.
Besides branding and efforts to increase exposure, stickers can be leveraged in other ways to enhance and strengthen marketing programs. Free stickers can be traded for addresses. Opinions and conversations can be encouraged on-line in social media to engage fans and customers. Valuable information or promotions can be delivered on the back of a sticker. Stickers improve the open rates of direct mail. Stickers can strengthen communities and awareness of a particular message. Cooperative campaigns with others can reduce costs and increase distribution and impressions. Successful or interesting sticker campaigns can generate excellent PR. And, much more…
Think off-line marketing is passé or not as effective as social media for word-of-mouth? Think again. Recent studies show that 90% of people trust word-of-mouth recommendations from people they know (Nielsen). And, 90% of word-of-mouth about brands is taking place off-line (Keller Fay Group). Yet tools, like stickers, used to encourage and amplify off-line (as well as on-line) word of mouth are often overlooked by many businesses. This is an obvious mistake.
Effective marketing stickers and advertising decals must be very simple in design. It needs to convey an impression quickly, clearly, and often from a distance. Advertising and further information belongs on the back of the sticker and in other mediums.
You need to disregard any preconceived notions of "stickers" and begin to consider them as a potentially powerful advertising medium and a distribution vehicle for information.
Are you looking for a promotional marketing medium that breaks through the clutter of today's competitive market place, is hard to ignore or throw away, is viewed by the public as a "product" not an advertisement, and costs just pennies? It may sound too good to be true, but the fact is promotion stickers are working in this capacity for an increasing number of companies looking for creative, cost-effective ways to reach customers and prospects.
Jeff Nicholson is the founder and Creative Director at Freely Creative, Inc. and Websticker a marketing company specializing in the design and production of promotional stickers, decals and labels. Since the writing of this report he has done extensive research and writing culminating in the publishing of the #1 marketing book about promotional stickers; Stick This! Using Promotional Stickers To Build Identity, Create Word Of Mouth and Grow Sales. A free copy of the book is available to non-profit organizations, designers and marketing professionals.
Advertising/marketing has shifted to more permission and connection based models. Advertising that interrupts or is lost in a sea of other pitches is (usually) no longer cost-effective, especially for small businesses. The power of stickers lies in the fact that when displayed they are not perceived as advertising at all. They are personal endorsements, recommendations and badges of support for a message, product or organization.
 Important Pre-Design Considerations:What is your desired outcome? Will the sticker promote your name/logo, promote a certain product, promote a slogan?How will the advertising decals be distributed? Handed out at trade shows and special events… mailed as a postcard… sold… packaged with product… included with a mailing… all of above?What are the ideal locations for final application? Do you want the stickers to end up on cars… helmets… equipment… lunchboxes?How will the marketing stickers and advertising decals tie-in with your other marketing materials?
Regardless of whether promotional stickers are displayed in public they can still be very cost effective. Whether handed out or mailed, quality stickers have a higher perceived value than other promotional mediums (business cards, brochures, flyers, etc.). They are viewed more as a gift than "advertising". And, like promotional products they are harder to throw away immediately and can engage the recipient… "Where could I stick this?" "Who could I give this to?" "I haven't donated in a while." "I need to stop in there." "I love these guys."
The sticker needs to attract your prospect. It needs to have a perceived value which keeps it out of the trash and increases the possibility of being applied to a visible location like a car, notebook, window, helmet, etc.
Secondly, once applied, the advertising decals need to attract and be visible to everyone else.
Stickers are no longer just "bumper stickers". The days of big, white, rectangular stickers for car bumpers are disappearing and being replaced with promotional stickers of all shapes and sizes for application to windows, water bottles, laptops, equipment, signs, phones, people… anywhere.
Promotional stickers are physical, off-line forms of social media and broadcasting. People were 'liking', posting, pinning, tagging and starting conversations with stickers long before the Internet. Designed and distributed properly they continually generate low-cost exposure, impressions and word of mouth marketing.
They increase company visibility and build identity.They can be used to effectively communicate information to prospects and customers.They advertise, support promotions, and strengthen other marketing efforts.
They help you stand out from the crowd and from the clutter of traditional advertising mediums.They are an exceptional marketing value.
I would always choose budgeting more money to give away free stickers over paying for advertising any day. Leigh Hurst Feel Your Boobies
Promotional stickers are not always a give-away item, of course. They are also an inexpensive way to brand products, packaging, signage and serviced equipment. You can't always rely on others becoming advocates that spread your message and brand, but you certainly can do it yourself, whenever possible, in tasteful and effective ways.
You can distribute coupons which encourage future sales.You can inform prospects about other products and services.You can arm the public with important phone numbers and information.You can build your data base with registration cards, contests, free offers, etc.
You can create an eye-catching postcard which delivers timely information at a great price.The creative uses go on and on.
Another reason stickers are such a great promotional item is that they actively involve the customer in creatively marketing your brand. Nathan Lough WesSpur Tree Equipment
What this means to you is that you need to find out who you are working with and make sure they have your marketing interests in mind. Many catalogs and promotional product suppliers are just that, suppliers, and ordering houses. They may not have an interest or enough background to help you create the strongest possible marketing piece for the best possible price.
Websticker assumes complete responsibility for production schedules, product quality, and optimized pricing on every job. If production mistakes are made we will make it right immediately by reprinting the job or finding the best solution for the client – 100% guaranteed.
If you know your small business needs marketing, but don't have the time or resources, look no further. The Duct Tape Marketing podcast covers everything from earning referrals to managing time and being more productive.
 Once You Have Your Finished StickerDon't be shy with marketing stickers distribution (the per piece price is quite low). Hand them out at every opportunity, include them in mailings, have employees put them on their cars and give them to friends… Just as with a business card, "the more the merrier.
" The difference with this "business card" is that it will stick around for a long time with residual exposure and results.Continue to think creatively about further beneficial uses and ways to increase distribution.
Consider how another sticker could also contribute to your marketing efforts Last Words
Because of the succinct nature of a promotional sticker, the process of development and design can help clarify and focus other marketing efforts (logo, website, advertisements, business cards, headlines, press releases, etc.). The same core questions need to be asked and analyzed:
Do you attend trade shows? Do you sponsor events? Do you use direct mail? Do you have sales reps? If you are in business to make money you should not ignore the power and incredible value of this often overlooked and under-utilized promotional marketing product. "Stickers" aren't just for kids anymore – promo stickers are powerful sales tools that need to be a part of your marketing program.
We have found the strongest advertising stickers are usually less than 16 square inches, are printed on white vinyl, and are often die cut.
This a great book. It really gives a good explanation & understanding of how stickers are a perfect marketing tool. Db Burkeman Author; Stickers: From Punk Rock to Contemporary Art
The main point to remember is that the back of a sticker should be used in some capacity to reap the greatest marketing benefits and the best value.
What do you currently hand out or mail out to customers and prospects? Which of these could be strengthened by being coupled with a fun, eye-catching product?
Step One: of the design process is to decide whether to work in-house, with an outside ad agency or designer, with the company from which you will be purchasing the stickers, or a combination of the above. It is best to work with someone who has designed stickers before and can take your suggestions and ideas and effectively work them into a strong, customized marketing product (sticker).
Once you have a strong, simple, attractive sticker produced you can consider ways this medium can deliver additional information to your prospects and customers.
A white background offers the strongest base for creating bold printed colors.Optimum sizes are always changing, but in general larger bumper stickers will not end up in visible locations (as they may have in the past).
A smaller size is more versatile.Die-cutting never goes out of style. Often the visual impact of a sticker increases when graphics are complemented by a shape other than square. The cost of a die is a minimal one-time fee but the long term benefits are invaluable.
Utilizing a strong design, in a versatile size, and an eye-catching shape adds to the perceived value of the sticker. This increases the percentages of stickers applied in visible locations, which in turn means more impressions for your company.
Let's say, for example, you want to print stickers with coupons on the back which you will be inserting in a publication. You also want to hand out stickers at special events with product information or a limited offer on the back. And you want to leave a portion blank on the back to perhaps be printed later for another event or mailing (or used as a retail item). You can easily accomplish these goals with several simple copy changes on your initial printing while still leaving many options open for adding appropriate information or advertising in the future.
Related Images of Beyond The Bumper Sticker Small Promotional Stickers Gaining Big Exposure For Businesses